Local
Richmond shuts out Bowie behind Rogers, 8-0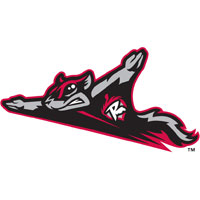 The Richmond Flying Squirrels (37-37) cruised behind right-hander Taylor Rogers to a commanding 8-0 victory over the Bowie Baysox (35-37) in front of 4,163 on Monday night at The Diamond.  It marked the league-leading eighth shutout of the season for the Squirrels.
Rogers and Mike Wright dueled through three scoreless innings.  The Squirrels broke through first – and in a big way – in the fourth.  Wright hit Mark Minicozzi to start the inning.  He quickly recorded the first two outs, but Ehire Adrianza got Richmond going with a two out single.  The floodgates then opened for the Squirrels as Jarrett Parker notched an RBI single to left-center to open the scoring.  Ryan Lollis followed and flared a two-run double into left field.  Javier Herrera, returning from the disabled list, lined an RBI double into right-center field.  Joe Panik capped a five-run inning when he lashed a single into left field.  The Squirrels sent 10 men to the plate in the inning, and exited with a 5-0 lead.
Meanwhile, Rogers (5-4) was dealing.  He worked around four walks in the first four innings, erasing three with double plays.  He cruised from there, retiring 13 consecutive batters at one point and 14 of the last 15 that he faced.  Rogers finally called it a night after eight sterling shutout innings.  He allowed just three hits, walked four and struck out eight.  He earned his fifth win of the season in his longest outing of the year.
Wright (6-2) held the Squirrels in check with the exception of the fourth inning.  However, he was doomed to the loss over six innings.  He conceded five earned runs on nine hits, walked one and struck out eight.
The Squirrels tacked on three additional runs against righty Clay Schrader in the eighth inning.  Herrera added his second RBI double, while Panik notched his second RBI single.  Adam Duvall drove in the final run with a fielder's choice groundout.
Righty Drew Bowlin had a little trouble in the ninth inning, but ultimately finished off the shutout.  He has not been scored upon in his last eight outings.
The two teams will make up a postponed game from May 8th as they play a doubleheader at The Diamond beginning at5:35 p.m. on Tuesday night.  Richmond LHP Chris Gloor (5-2, 3.62) will make the start against Bowie RHP Tyler Wilson (1-0, 4.35) in game one.  Game two will feature a matchup of Squirrels' LHP Tom Vessella (3-1, 3.82) and Baysox RHP Tim Bascom (0-0, 1.83). The Flying Squirrels Pregame Warmup will begin on Sports Radio 910, SportsRadio910.com and IHeart Radio at 5:05 p.m.