Sports
Richmond Raiders announce season kickoff party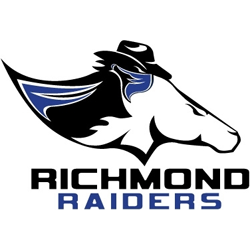 The Richmond Raiders professional indoor football team will hold their Season Ticket Holder Party on March 26 from 5:00 to 7:00 p.m.at T-Miller's Sports Bar and Grill located at 500 E. Broad St.
The party will feature a meet and greet, allowing fans to meet the Raider rookies and reconnect with the veteran players. The Lady Raiders dance team will perform at the party, and auditions will be held for the 2015 Masked Raider sponsored by Centura College. Fans will also see the unveiling of a new video featuring the players' suggestions to fans for touchdown dances.
Even though it is called the Season Ticket Holder Party, all Richmond Raiders supporters are welcome. Season tickets will be on sale that night, and a special gift will be available for season ticket holders.
This event is free and open to the public. For more information, visit richmondraidersprofootball.com or call 804-780-0430. No invitations are required.
The Raiders' home opener will be April 4 as they face off against the Alabama Hammers.  Single game and group event tickets are now on sale on the Raiders' website, www.RichmondRaidersProFootball.com and the Raiders' ticket hotline at 804-780-0430.  Tickets start at $7, and special April ticket values include a Buy 2, Get 1 Free special and the April Value Pass.  Groups can call the hotline to get customized event packages and prices.