Richmond Raceway to host Pro All Stars Series Commonwealth Classic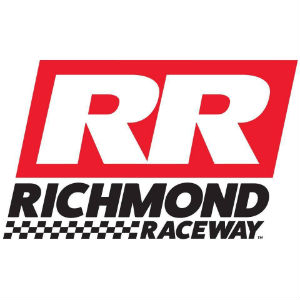 Richmond Raceway and the Pro All Stars Series (PASS) announce the inaugural PASS Commonwealth Classic on Saturday, October 20. The race will be the penultimate race of the PASS National Championship Series at Richmond. PASS Super Late Models will headline the day with feature events for Late Model Stocks, Limited Late Models, and Street Stocks.
"We look forward to bringing another weekend of racing to fans in Racing Virginia with the Pro All Stars Series," said Richmond President Dennis Bickmeier. "The inaugural PASS Commonwealth Classic will feature some of North America's best Super Late Model drivers. It will be another great weekend of racing as the Action Track gets hot in October."
"Many have said that Richmond Raceway is the perfect short track for fans and racers, and we agree and believe the PASS Commonwealth Classic will be a bucket list event for short trackers for years to come," said PASS President Tom Mayberry. "We've been working with Dennis Bickmeier and his staff at Richmond for the better part of the year to give short track racers and fans this new event. We are glad that Super Late Model racers, along with Limiteds and Street Stocks, will have the chance to race at Richmond for the first time. We're also glad that Late Model Stocks will be returning to Richmond and one of the first tracks that ever ran that division back in the early 1980's."
Now entering its 11th season, the PASS Commonwealth Classic will bring drivers from all over North America to compete at Richmond. Teams will have the option of a practice day on Friday, October 19, but additional practice, qualifying, and features will take place on Saturday ending "under the lights."
The PASS Super Late Models will take to Richmond's historic ¾-mile D-shaped oval in a 100-lap event. Late Model Stocks will compete in a 75-lap race. Feature events for Limited Late Models and Street Stocks will also take place. Since Richmond is the home for night racing, all events that evening will finish "under the lights."
The PASS Commonwealth Classic weekend begins on Friday, October 19 with rotating practice for all divisions from 11:30 a.m. to 4:30 p.m. On Saturday, October 20, gates will open at 8 a.m. with rotating practice from 10 a.m. to 12:30 p.m. followed by qualifying at 3 p.m. Last chance races and features for the PASS Super Late Models, Late Model Stocks, Limited Late Models, and Street Stocks will begin at 4 p.m.
Tickets will be sold on-site during the event weekend. To learn more about the PASS Commonwealth Classic, visit richmondraceway.com or proallstarsseries.com.
Richmond Raceway 2018 NASCAR Season
The Toyota Spring Race Weekend at Richmond Raceway returns "under the lights" in 2018, and a week earlier in the NASCAR schedule on April 20-21, 2018. The action starts with the ToyotaCare 250 NASCAR XFINITY Series Dash4Cash race on Friday, April 20 at 7:00 p.m. Kids 12 and younger are free in all seating areas for NASCAR XFINITY Series races. Richmond's spring weekend continues with the fan-friendly Track Takeover driven by AAA, followed by NASCAR's best in the TOYOTA OWNERS 400 Monster Energy NASCAR Cup Series race starting at dusk and ending "under the lights" at 6:30 p.m. on Saturday, April 21.
Richmond's Fall Race Weekend, presented by Who's Your Driver, will make history with the grand opening of the Richmond Raceway Reimagined modernized infield along with hosting its first Monster Energy NASCAR Cup Series and NASCAR XFINITY Series Playoff race weekend on September 21-22, 2018. The action begins on Friday, September 21 at 7:30 p.m. with the first race of the NASCAR XFINITY Series Playoffs. On Saturday, September 22, Richmond hosts the only Monster Energy Series playoff race "under the lights" with the Federated Auto Parts 400 at 7:30 p.m.
Regular season tickets for the Toyota Spring Race Weekend and Fall Playoff Race Weekend, presented by Who's Your Driver, are available for purchase in-person at the Richmond Ticket Office, via phone at 866-455-7223, or online at richmondraceway.com.
Fans interested in attending both NASCAR weekends at Richmond can upgrade to become a RICHMOND NATION Season Ticket Holder. 2018 membership benefits include invitations to members-only monthly events, a season parking pass, membership card, and the best ticket values for racing at Richmond Raceway. For more information, visit richmondraceway.com/richmondnation.
For a complete listing of events at the Richmond Raceway Complex, go to richmondracewaycomplex.com. Stay connected to Richmond Raceway on Facebook, Instagram,Twitter, Snapchat and YouTube, and by downloading the Richmond Raceway mobile app for Apple or Android.