Richmond Raceway completes repave of Turn One section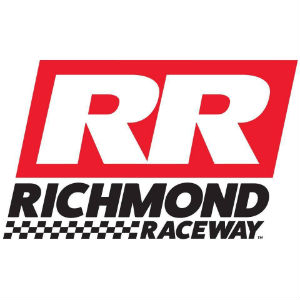 As part of the Richmond Raceway Reimagined  project, Richmond Raceway (Richmond) completed the repaving of the Turn 1 section of track today. The repaving took place directly above where the new expanded pedestrian tunnel was installed. This is the only aspect of the Reimaged project that impacted the track surface.
"With the repave of the section in Turn 1, we are one step closer to the track being ready for the Toyota Spring Race Weekend," said Richmond President Dennis Bickmeier. "As Richmond Raceway Reimagined progresses, it is a construction milestone to see the track surface complete as we move forward in preparation for the ToyotaCare 250 and TOYOTA OWNERS 400."
Four layers of asphalt were applied to the track surface in order to pave over where the new ADA accessible pedestrian tunnel was installed. The first layer was a two-inch drainage layer that is an open graded asphalt. After that, came a two-inch thick base course, which provides structural stability. It was finished off with a one-and-a-half-inch leveling course, and then a one-and-a-half-inch wearing course.
"The difference between highway pavement and race track pavement is with highway pavement we are concerned with vertical load from a semi-truck, whereas with race cars we are concerned with lateral shoving," said Bill Braniff, Vice President of Construction for Design and Development for International Speedway Corporation. "Race cars heat up the pavement more than a normal highway because of the heat coming off the tires. We design our pavement to have more lateral stability and to withstand a higher temperature. Additionally, the track surface pavement has to be smooth and is generally 50 percent smoother than highway pavement."
To download videos of interviews with Dennis Bickmeier and Bill Braniff as well as broll of the repave, click here.
The new pedestrian tunnel that the pavement is covering has an expanded width to allow more fans to comfortably travel to and from the infield. The ADA accessible tunnel also includes an elevator for more convenient transportation for fans. It measures 415 linear feet comprised of 10'x10' concrete boxes and weighs 1,100 tons.
Reimagined is a $30 million infield redevelopment project bringing new attractions and state of the art fan-based attractions to the historic Richmond infield, allowing race fans to get closer than ever to NASCAR's best with new Monster Energy Series garages and a fan viewing walkway providing full immersion into the sport.
Additional new attractions include multiple entertainment and social engagement areas, an expanded variety of concessions, and an all-new Gatorade Victory Lane, which will provide fans the opportunity to be a part of the post-race celebrations, along with activities before the race, with driver appearances, and other interactive programming.
The 80-person club experience will be flanked by two new garage suites with a view into the Monster Energy Series garages. Reimagined will also provide partners with new fan engagement opportunities and innovative signage that is unprecedented in the market.
The modernized infield debuts over Richmond's first NASCAR playoff weekend on September 21-22. Fans can purchase tickets to be in the new infield and become a part of history. One-day ($70) and two-day ($125) tickets are available for purchase online at richmondraceway.com, by calling 866-455-7223 or visiting the Richmond Ticket Office.