Local
Richmond Flying Squirrels take opener from Harrisburg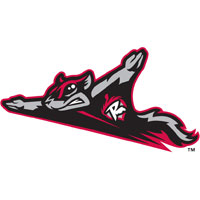 Three hurlers combined on a four-hit shutout as the Richmond Flying Squirrels (18-18) blanked the Harrisburg Senators, 4-0, on Monday night at Metro Bank Park.  The win returned the Squirrels to .500 as they pitched their fourth shutout of the season.
The Squirrels struck quickly against Harrisburg right-hander Blake Treinen in the top of the first inning.  Treinen walked lead-off batter Jarrett Parker and conceded a hit-and-run single to Joe Panik that put runners at the corners.  Javier Herrera smacked a single into right field to plate Parker for a 1-0 lead.
Parker sparked the Squirrels again in the third inning when he roped a double to right field with one out.  Panik followed and sent an RBI single into left-center field.  Parker scored for the second time, putting Richmond ahead, 2-0.
Richmond tacked on a third run against Treinen in the fifth inning to lead 3-0.  Travious Relaford was hit in the head by Treinen, but popped right back to his feet and took first base.  Parker then contributed again, rolling a single through the right-side of the infield to put runners at the corners with one out.  Panik then knocked in his second run of the night with a fielder's choice grounder to short.
The gradual attack continued for the Squirrels as they added another lone run in the top of the sixth inning.  Relaford celebrated his 21st birthday with an opposite-field single to plate Ricky Oropesa for a 4-0 lead.
Treinen (3-4) worked six innings and took the loss for the Senators.  He conceded four runs on eight hits, walked two and struck out seven.  He suffered his fourth setback of the season.
Right-hander Fabio Castillo earned the win for the Squirrels in relief.  After coming on in the fourth inning, he worked 3 1/3 scoreless and hitless innings.  He did walk three, but struck out five as he claimed his first victory as a Squirrel.
Left-hander Carlos Teller made his first start for the Squirrels.  He worked into the fourth inning before calling it a night due to a limited pitch count.  He turned in 3 1/3 scoreless innings, but was ineligible for the win.
Righty Edwin Quirarte worked the final 2 1/3 innings to preserve the win and shutout.  Quirarte earned his second save of the season for his efforts.
Game two of the three-game series is scheduled for 7 p.m. at Metro Bank Park on Tuesday night.  LHP Ryan Bradley (0-3, 7.03) will make the start for Richmond against RHP Paul Demny (2-4, 4.62) for Harrisburg.  Pregame coverage begins on Sports Radio 910, SportsRadio910.com and IHeart Radio at 6:30 p.m.