Richard Remick: Hiking adventures at Shenandoah National Park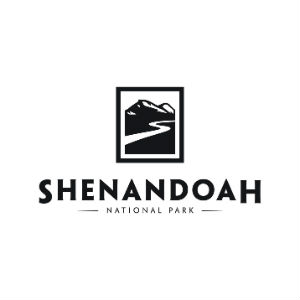 My parents raised us to appreciate experiences over things. I suppose that's why our family is so nuts about traveling. There's something exhilarating about seeing unknown landscapes for the first time and discovering the quirks of an unexplored area.
In that keeping, my dad organized a multi-generational trip to Shenandoah National Park late last summer, where family members from four separate states congregated to enjoy the outdoors and one another's company.
We planned to spend lots of time outside, but I must admit I was a bit hesitant about joining the Carraway crew on hikes. I mean, I knew the teenagers would be able to keep up. I was apprehensive, though, about my 2-year-old nephew and 4-year-old niece, Ethan and Julia.
Giving them an open field to run around in is one thing, but I figured that traipsing them down long winding paths through the woods would be an entirely different story. Most of my time with the kids is spent indoors, where I'm surrounded by the inevitable two-year-old tantrum and four-year-old whining.
I don't mean to sound like a crotchety old aunt because I am quite fond of those little buggers, but I didn't want to spend my hard-earned vacation in the midst of toddler turmoil.
At the same time, I remember our family outings growing up. Dad was a nature-lover; and while we didn't have many trails to explore in the Florida Keys where I grew up, we had many other outdoor adventures. Usually they involved drifting down the canals that meandered through the outlying mangrove islands, or sifting through the sand looking for whelks and horseshoe crabs. Those times made for rich, meaningful memories.
I would have liked to do more camping and hiking with my daughter, Sophia, when she was Julia's age, but as a single mom I felt too exposed to unknown dangers without the company of other adults, so she probably missed out in that area.
Ultimately, this Virginia trip was meant for family bonding time, so I threw aside my doubts as we all crammed into our rental cars to explore several parks in the area. I'll take a moment here to pitch the Virginia parks, because those in my home state of Florida can't compete. (Sorry, Florida!)  While I have great memories of growing up in a subtropical area, there's something supremely soothing about northern Virginia's gentle hills, waterfalls, and deep green forests.
Julia and Ethan did surprisingly well on our expeditions (or perhaps being outdoors did something magical for my patience).  Of course we had to stop for the occasional diaper change, but Julia was so busy skipping down the trails and Ethan was so awestruck with the waterfalls at Whiteoak Canyon, there seemed to be no time for the usual complaints. For tips on how to make your hike with little ones more enjoyable, check out this resource: Tips for hiking with kids.
In the spirit of a playful competition between my sister and me to win the title of favorite aunt, I had brought along a treat for the kids – a small pouch of gold chocolate coins that I had picked up at Trader Joe's. Once Julia caught wind that a treat that was being withheld she asked about it constantly, but I had grander plans than simply turning the coins over. To her credit, she was very patient in waiting.
I wanted to save the coins for a special activity and I recalled something my neighbors' grandparents used to do that made being outdoors extra fun. When they visited, they would "plant" sugar in the garden, and miraculously, lollipops would have sprouted overnight!
On our last day we hiked Cedar Run, Sophia and I went ahead of the troupe, tossing the coins along the sides of the path, carefully placing a few in the center where Ethan could easily spot them.
When Julia came across the first few, it became a mad hunt. The whole family pitched in to give her hints about where the next one lay, reminding her to save the obvious ones for Ethan to collect. I believe the adults enjoyed the search as much as the little ones. There's something enchanting about seeing the world vicariously through kids' eyes and experiencing the thrill of their excitement.
When Julia had found the last one, they both clutched a handful of shiny coins. Their parents slyly confiscated the majority while we helped peel away the foil wrappers from the largest ones.
I won't easily forget those chocolatey grins beaming up at me; and I will always have warm memories of the trip which brought three generations of Carraways together. As a bonus, I think the score for favorite aunt is now two to one at this point, in my favor of course. But, then, who's really keeping track?
Column by Richard Remick