Top News
Restorative Justice in Education Academy at EMU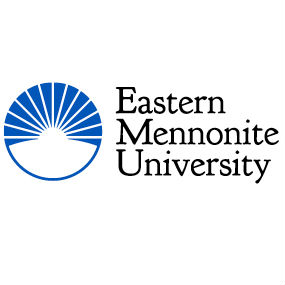 Eastern Mennonite University will offer a Restorative Justice in Education Academy June 27-28 on the Harrisonburg, Virginia, campus. The event, sponsored by EMU's Master of Arts in Education program, will focus on using restorative practices in pre-K through 12thgrade settings.
Jonathan Stith, founding member and national coordinator of the Alliance for Educational Justice (AEJ) and former director of youth organizing at Empower DC, will give the keynote address. An accomplished facilitator and trainer, he has nearly two decades of experience working with youth and community organizations to address social inequities.
Other main presenters will include Kathy Evans, assistant professor of education at EMU, who will speak on "Principles and Practices of Restorative Justice in Education"; Bob Garrity, a mediator and consultant and adjunct faculty member at EMU, speaking on "Making Things Right: An Overview of Restorative Discipline"; and Judy Mullet, professor of psychology and the MA in Education program at EMU, speaking on "Peacebuilding Education: What Does It Look Like?"
A panel of several teachers and administrators from area school systems who are implementing restorative justice practices in schools will also share their insights. Panel members include David Ward and Allison Eanes from Harrisonburg City Schools, Jen Morris and Jelisa Wolfe from Staunton City Schools and Aundrea Smiley from Waynesboro City Schools. Participants will have opportunities to meet with RJE Academy faculty in "home group" coaching sessions on day two.
Monday evening, a public viewing of the film "Paper Tigers" will be offered as a collaboration between EMU, the Fairfield Center and Harrisonburg Public Schools. Drawing on the Adverse Childhood Experiences Study, the 2015 film examines traumatic childhood experiences and how those play out over the course of a year at and around Lincoln Alternative High School in Walla Walla, Washington. It also shows the powerful presence that teachers can have in those situations.
EMU, which offers a certificate in Restorative Justice in Education, was the first school in the country to offer restorative justice programs within a graduate education program. Attendance for the RJE Academy is limited to the first 140 registrants. Cost is $300.
Register at devcms.emu.edu/maed/restorative-justice/rje-academy-2016.
###