Redemption! UVA defeats Texas Tech in OT, 85-77, wins first basketball national title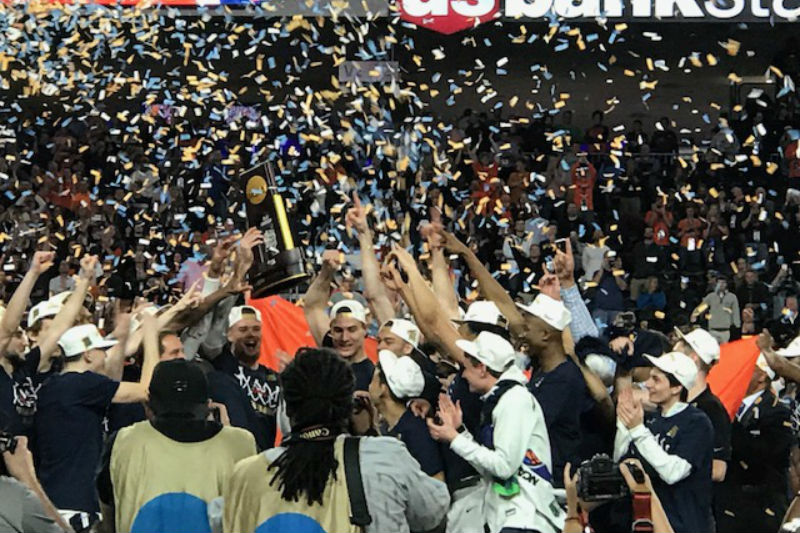 A De'Andre Hunter three sent the game to overtime, and UVA dominated the extra frame, bringing home the program's first national championship with an 85-77 win over Texas Tech.
Virginia (35-3) trailed 68-65 after a pair of free throws by Norense Odiase with 22 seconds left.
Ty Jerome drove the left side of the lane and found Hunter in the right corner for the tying three with 14 seconds to go.
Jarrett Culver missed two shots in the final seconds of regulation.
A pair of Matt Mooney jumpers put Texas Tech with 3:10 to go. Kyle Guy connected on a pair of free throws on UVA's next possession, and then Hunter hit another three, with 2:09 to go, that would put the 'Hoos up for good.
Virginia would close the game out going 8-of-8 at the foul line.
Hunter finished with 27 points, 22 coming after halftime, after missing his first seven shots of the game. He made eight of his last nine from the floor thereafter, including the tying and go-ahead threes.
Guy had 24 points on 8-of-15 shooting, and was named the tournament's Most Outstanding Player.
Jerome had 16 points, eight assists and six rebounds.
Comments