Top News
Recruitment Begins for Highland Van Driver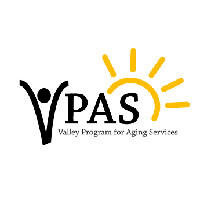 Highland Senior Transportation Van Driver
Location: Monterey Days: 2 days/wk, flexible, no weekends
Hours: up to 16/week Pay: $7.25/hour
Closing Date: 11/6 Start: Immediately
RESPONSIBILITIES: Provides van transportation for individuals 60 years and older through a "Senior Transportation Program" to destinations in Highland and surrounding counties; Completes paperwork and van maintenance checks.
QUALIFICATIONS: Experience driving a passenger van and working with older adults preferred; Must have good written and verbal skills; valid VA driver's license and clean driving record; Must be energetic and enjoy working with older adults.
TO APPLY: Contact Highland Service Coordinator Harmony Leonard, Mon-Fri at 540-468-2178 or [email protected] for an application.
This is a grant-funded, temporary position with no benefits. Grant funding is expected through September 30, 2014.
Satisfactory Pre-Employment drug/alcohol screen, criminal background check, DMV record check, VA Driver's License, behind-the-wheel driving test, and physician physical required. EOE.
More information online at www.VPASBathHighland.com.