Randolph-Macon grounds, pounds Bridgewater, 52-24
Bridgewater had no answer for Randolph-Macon's rushing attack, as the Eagles fell 52-24 to the Yellow Jackets at Jopson Field.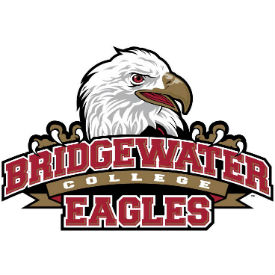 RMC rushed for 449 yards and six scores, while needing to pick up just 18 first downs in the process. They were led by defending ODAC Player of the Year Tre Frederick, who totaled 269 yards and four first half scores on just 18 carries.
The Yellow Jackets had four TD rushes over 40 yards, culminating in Eric Hoy's 61-yard wildcat run in the fourth quarter that made the final scoreline 52-24.
Frederick was unstoppable in the first half, as the RMC back averaged 13.9 yards per carry- racking up 223 yards and four TDs, including rushing scores of 42, 49 and 82 yards.
The Eagles were also hurt by two turnovers deep in their own end, which quickly added 14 more opposition points to go with Frederick's three long runs.
On the second Yellow Jackets play of the contest, Frederick bounced off the left tackle and out-sprinted the BC defense for an 82-yard score. Bridgewater fumbled on the next play from scrimmage, and Eric Hoy carried it in for a 14-0 scoreline.
Bridgewater started to put together a drive, but couldn't convert a 4th-and-5 in Yellow Jacket territory. Frederick soon scored from 42 yards out on a well-designed draw play.
A 31-yard completion to Jason Monroe set up a Cameron Gieseman field goal to get Bridgewater on the board. BC made it 10 unanswered points as Malivai Barker dragged several defenders down to the one-foot line and then carried it home on the next play.
Frederick broke another big score however to make it 28-10 Randolph-Macon. Hoy forced a Bridgewater fumble on the 11-yard line on the ensuing kickoff, and Frederick recorded his fourth touchdown of the first half to push the lead to 35-10.
Hoy broke a sweep run deep into BC territory in the third quarter, and then took an eight-yard screen pass across the line to make it 42-10.
Brendon Maturey came into the game and gave the Eagles a boost, leading a touchdown drive that finished with a Barker touchdown late in the third.
Early in the fourth, Maturey pitched it to Barker at the very last possible second. The Eagle senior went in all alone for his third rushing TD of the contest. Hoy scored on the very next play however.
William Clift III led the Eagle defense with nine tackles, while freshman LaDarion Rivers strip-sacked the quarterback and returned it 38 yards to set up one of the BC touchdowns.
Bridgewater falls to 3-2, 0-2 ODAC and travels to Shenandoah next weekend. Randolph-Macon is 3-2, 1-1 on the year.
Comments