Ralph Northam responds to Gillespie's MS-13 attack ads
Today, the Northam for Governor campaign announced it will release a new digital ad entitled "Page."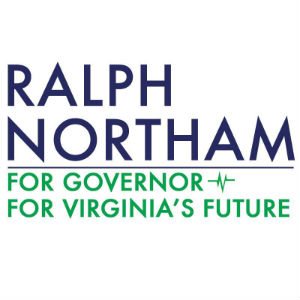 In an act of desperation, the Gillespie campaign began airing the first negative ad of the general election in August, falsely going after Ralph's record on sanctuary cities. Factcheck.org noted in debunking the attack that the vote was procedurally meaningless – leaving Gillespie one option: to release the Trump playbook.
Despite Gillespie's Trumpian rhetoric, the fact remains that Virginia has no sanctuary cities – something that Gillespie has repeated multiple times on the campaign trail. Gillespie's dramatic shift in tone is now provoking a fierce backlash.
The Washington Post editorial board wrote today:
"Mr. Gillespie's wedge issue of the day is gang violence — specifically, violent Hispanic gangs such as MS-13 — to which he hopes to harness the xenophobic fervor that propelled Donald Trump to the White House…
"Mr. Northam's sin, one of the Gillespie ads says, was to "cast the deciding vote in favor of sanctuary cities that let illegal immigrants who commit crimes back on the street….
"This is hogwash. As Mr. Gillespie himself acknowledged at a debate this summer, there are no sanctuary cities in Virginia….
"Yet when it comes to putting his money where his mouth is, Mr. Gillespie is going full Trump."
As a pediatric neurologist, Northam has treated victims of gun violence. As an army doctor, he treated victims of terrorism too. And as a state senator, Northam voted to give gang members tougher prison sentences.
Comments