Quality of Life Plus partners with Virginia Tech to engineer solutions for our nation's heroes
Quality of Life Plus (QL+), a non-profit organization headquartered in McLean, and Virginia Tech are partnering to develop novel technical solutions to assist and improve the quality of life for our wounded veterans and first responders.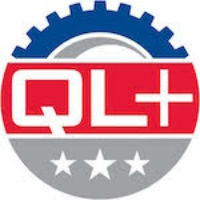 "We are delighted to welcome Virginia Tech to the QL+ family of universities," said Quality of Life Plus Founder Jon Monett.  "QL+ provides challenges for senior design and engineering students, allowing them to work directly with our wounded veterans, harnessing technology and common sense engineering practices to improve their daily lives."
"Virginia Tech's engineering program is respected globally," Monett added, "and QL+ is excited that beginning this fall, engineering students of this caliber will focus their passion and talent on helping our nation's heroes."
For the first year of this partnership, Virginia Tech engineering students will assist two Veterans with challenges encountered in their daily life.  Although they will be working with two Veterans, the assistive innovations created have the potential to serve many more veterans.
The Virginia Tech QL+ Students are living their motto, "That I May Serve."
Comments