Puzzles Galore at Waynesboro Senior Center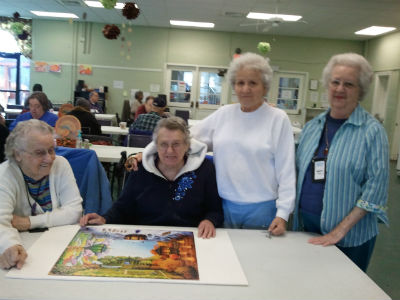 Puzzles Galore: Waynesboro Senior Center members Juanita J., Frances C., Mary T. and Gene S. finish "The Four Seasons," one of several puzzles members have worked on over the past few months.
Puzzles are a great brain work-out—they force people working them to problem solve, pay attention to detail, and enhance visual and spacial memory modes. Most importantly at the center, they provide a gathering place for friends to socialize and enjoy each others' company as they work together.
Comments