Publication highlights Virginia's peer crowd research initiatives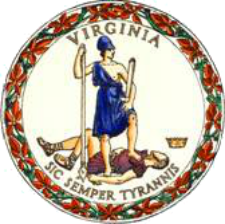 Health Education & Behavior Journal published a study that highlights Virginia's work on using innovative "peer crowd" research to determine which teen subcultures are more at risk of engaging in specific adverse health behaviors, including tobacco and substance use.
Peer crowd research allows public health agencies and local health departments to better identify and reach teen groups in need of health interventions with more effectively targeted messages.
"I'm pleased to see Virginia is leading the way in creating more effective and impactful public health campaigns by better understanding at-risk teens," said Governor Northam. "We've already used this approach in the Virginia Foundation for Healthy Youth's successful smoking prevention campaigns, and I am proud to be the first state to implement this approach."
Virginia is the only state in the nation collecting representative data on teen peer crowds for public health purposes.
"The most effective solutions to addressing tobacco and substance use are based on innovative and modern research," said Secretary of Health and Human Resources Daniel Carey.  "I'm proud to see that Virginia is a pioneer in utilizing peer crowd research, and I hope the Commonwealth sets an example for other states.
The Virginia Foundation for Healthy Youth, which co-authored the study, and the Virginia Department of Health (VDH) jointly conduct the biennial Virginia Youth Survey of public middle school and high school students. This research collects information on health behaviors ranging from exercise habits and nutrition to tobacco use and substance use.
"When we began our work in youth smoking prevention in Virginia almost 20 years ago, our messaging cast a very wide net to all teens. But by better understanding teen culture and self-identity, we now can create more effective, authentic messaging that resonates with the kids who are most likely to use tobacco or other substances," said Marty Kilgore, Executive Director of the Virginia Foundation for Healthy Youth.
The I-Base Survey provides a new approach for understanding the connection between risk behaviors and social groups, which is especially relevant for public health practitioners seeking to reach the most at-risk adolescents with targeted interventions. Previous findings from the I-Base Survey have led to successful tobacco prevention efforts in Virginia.
This marketing approach differs from typical public health campaigns, which tend to focus on demographics, such as age, race, ethnicity, geography, and income, instead of how young people view themselves and why they want to engage in unhealthy behaviors.