Pro Football Hall of Fame World Youth Championship to host regional qualifier in Richmond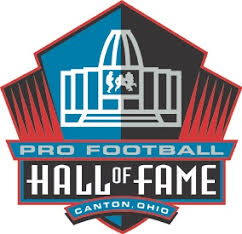 The Pro Football Hall of Fame World Youth Championship in Canton, Ohio, will host 14 regional qualifiers in 2018 with the top teams moving on to the world championship on December 14-17 at Johnson Controls Hall of Fame Village. Each championship game in Canton will be televised or streamed on CBS Sports Network.
The qualifying events will invite top teams throughout each region to compete for exciting postseason football in December. Regional qualifying events will take place at:
Albuquerque, N.M.

Atlanta, Ga.

 

Canton, Ohio

Dallas, Texas

Denver, Colo.

Indianapolis, Ind.

Mesquite, Nev.

Mobile, Ala.

Oklahoma City, Okla.

Orlando, Fla.

Richmond, Va.

Santa Rosa, Calif.

Seattle, Wash.

Sparta, N.J.

·

Valley Forge, Pa.
Teams will be represented from seven unweighted divisions, four weighted divisions, and three all-star divisions.
Teams that qualify for the world championship in Canton will take part in the national media day, a red-carpet ceremony with Gold Jackets, and the A Game for Life program that will provide character development to all athletes and coaches. The program was created by the Pro Football Hall of Fame along with Hall of Famers. Games will be played at the National Youth Football & Sports Complex and Tom Benson Hall of Fame Stadium, two major components of Johnson Controls Hall of Fame Village, an $899 million mixed-use development underway surrounding the Pro Football Hall of Fame.
The national selection process is headed by former NFL General Manager, Ray Farmer, and National Collegiate Scout, Gary Howard. More than 2,500 top teams from across the country will be considered in 2018. Teams will be considered on a rolling basis starting June 1, 2018.
Every team will be formally announced this fall. Last year, several active NFL players, NFL Legends, and Hall of Famers such as Ray Lewis, Rod Woodson and Andre Tippett surprised teams with guest appearances. More than 1,000 teams nominated themselves for selection in 2017.
"We are thrilled to share the vision of the Pro Football Hall of Fame and LEGACY Global Sports with the next generation of promising athletes," Pro Football Hall of Fame President David Baker commented. "The world youth football championship series not only showcases the athletic talent of these young players but illustrates how they reflect the values learned from this Game such as commitment, integrity, courage, respect and excellence."
The championship event is owned by Legacy Global Sports and directed by Richard McGuinness, who created the U.S. Army All-American Bowl on NBC, the Eastbay All-American Game and other top football properties over the past 15 years. McGuinness sold his interest in his previous company to re-imagine the nation's top showcase events for youth, high school and soon to be NFL athletes through showcase events like the Championship series.
"This world showcase event will bring the nation's top youth teams and youth athletes together like no other and it will serve as a cornerstone property for football in America. With regional play, a blue-ribbon selection team and a final championship weekend in Canton, this is the ultimate in youth football," McGuinness stated.
By 2020, the championship event will be featured in the indoor performance center at the village, a perfect place to celebrate the best in youth football.     
"As the world of football recruiting continues to get younger, this event will also serve as the first phase of player identification in the nation. Through our extensive collection of game film from this event along with NFL style evaluations, we are provided a unique opportunity to identify nation's best youth athletes like no one else," National Event Director Marc Boldurian stated.
Team nominations for this year next are currently hosted at www.youthfootballchampionship.com.
Comments