Preview: #4 Virginia, #7 North Carolina meet in ACC Tournament final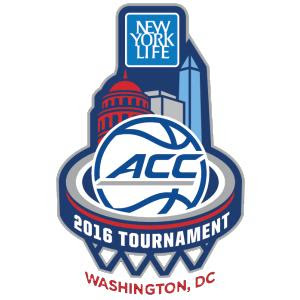 If things work out the way they very well could, #4 Virginia and #7 North Carolina will be in Houston for the 2016 Final Four.
But before Houston, before the Final Four, the Cavs and Tar Heels meet tonight at 9 in the Verizon Center with the ACC Tournament trophy as the reward.
North Carolina (27-6, 16-4) is the tournament's top seed, but both teams are projected #1 seeds in next week's NCAA Tournament, with Virginia (26-6, 15-5 ACC) perhaps a step ahead of their rivals from Tobacco Road in that pecking order.
NCAA seeds are not the focus heading into tonight, of course. For both, the game is a chance to get a big win over a talented rival.
And for UNC, it's an opportunity to even the score. Two weeks ago, in the teams' only meeting of 2016, Virginia won 79-74 in Charlottesville, in a game that didn't play out at all as UVA coach Tony Bennett would prefer.
Carolina shot 49.2 percent from the floor and went 9-of-19 from three-point range (47.2 percent, vs. its 31.5 percent clip for the season).
Virginia flipped the script by forcing 13 UNC turnovers, holding serve on the boards and outscoring the post-centric Tar Heels in the paint.
A key was interior defense on first-team All-ACC power forward Brice Johnson, who didn't score in the final 17 minutes, and only attempted one shot from the floor in that stretch, after starting the game 5-for-8 from the floor, and dominating the paint in the opening minutes of the second half.
You could say that you shouldn't expect Johnson to shrink away again like he did two Saturdays ago, but you could also say that you couldn't expect UNC to go 9-for-19 from three again as well.
And then you could say you couldn't expect Virginia to have the home-court advantage it had at JPJ, but then you look at the environment at the Verizon Center the past two nights, and … well, it's not JPJ, but aside from having more Carolina blue in the house, it's not all that different.
Back to the NCAA Tournament seeding thing: the best reconnaissance that we have right now is that UVA has the inside track to being the tournament's #2 overall seed, which would have the Cavs as the top seed in the East, with the regional rounds in Philadelphia.
Win tonight, and that gets locked up. Lose tonight, Villanova probably jumps UVA, and maybe Carolina does as well, sending Virginia out west for the regional rounds.
That won't be an issue at all in the game-planning and execution tonight, but it is part of the overall stakes.
Preview by Chris Graham
Comments