Press Conference: Virginia Tech football coach Justin Fuente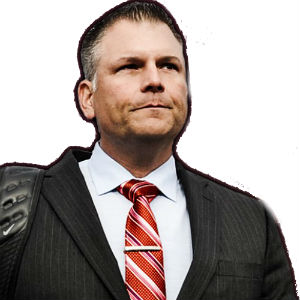 Virginia Tech football coach Justin Fuente talks with reporters on the ACC spring football teleconference.
JUSTIN FUENTE: Thanks for having me. Just a great workout last night with over 2000 students in attendance, we opened up the practice to them. Weather has been fantastic here in Blacksburg. Had a great workout. It was a really fun atmosphere. Like you said, we've got just a couple workouts left, one on Thursday and one on Saturday to wrap this spring up. I like the way the kids are going about their business. Approached it very businesslike, and I think we've gotten some good productivity out of it.
Q. I was wondering if you could go back to installing your offense at Memphis, and was there something you learned in particular about installing that kind of up-tempo attack?
JUSTIN FUENTE: Well, we didn't do that to start at Memphis. We just didn't have the personnel. So it's pretty drastically different. Obviously, it's been well-documented the situation at Memphis was much different.
Q. Your quarterbacks, particularly your top two guys, do you want them getting the ball out of their hands maybe quicker than they have so far this spring? Is that not an emphasis? How do you look at that particular skillset with them?
JUSTIN FUENTE: I think they've been pretty good at getting the ball out. I think we've been really good at the quarterback position. The ball's been delivered in a timely manner. That also comes with comfort in fundamentals and comfort in scheme and understanding what's going on.
Q. Transfer into a program, certainly the outside perception is they didn't come to sit on the bench, they come in to play. I know you're still amidst a quarterback competition, but how have you gone about kind of managing internally and externally kind of the perception and expectations that come with bringing in a prominent junior college quarterback?
JUSTIN FUENTE: Well, we've had a very open competition. We had five guys out here taking equal reps on the first day of spring, as those guys have earned more reps, the older guys have kind of separated themselves being Motley and Evans from the younger three. Doesn't mean the younger three aren't getting any reps, they're still getting (No Audio).
Q. (No Audio) take a look at the players and implementing your ideals and how the overall plan that you've come in with is going and how you feel the team has responded?
JUSTIN FUENTE: Yeah, sure. Over Christmas break and that stuff and I was away from the team, and this team was playing in their bowl game and all that sort of stuff, I was kind of formulating my plan and thinking about it. I was really concerned coming in with the older players. I was concerned because the change was going to be bigger for them. The younger guys in general terms really don't know what's going on anyway. It's the older guys that are kind of more set in their ways that I was concerned about them being able to handle just mentally and emotionally the change.
Made a real concerted effort or have made a real concerted effort all the way through this semester to meet with those guys on a consistent basis, the seniors particularly, and talk about those types of things. I just couldn't be happier with the way those kids have gone about it. It's a great group of older kids. We don't have a tremendous amount of them. We're not a senior-laden football team. But the ones that we have have been absolutely fantastic. They've just jumped in with both feet and really taken great leadership roles and I really could not be happier with those guys.
It's the younger guys that we've got to keep bringing along. So I kind of missed my mark there. I was a little concerned about the older guys and they've been absolutely fantastic.
Q. Coach, out of curiosity, what really has stood out to you about Houshun Gaines, and how has he looked in this spring for you guys?
JUSTIN FUENTE: I think he's kind of in that group of younger players that I'm talking about, that we've talked about all spring. He shows flashes of playing really well, but he's got to become more consistent for us to be the type of football team that we want to be. That goes across the board. I really like, kind of in retrospect and summation of the spring, I like the way our older guys have played and gone about their business.
But in order for us to have a chance to have success, we're going to have to have some younger guys play at a higher level early in their career, and Houshun is one of those guys, just like several other guys across the board on both sides of the ball. We've got to get them playing older than they are quickly.
Q. Specifically are there certain things that you really need him, besides consistency, they need him to improve upon for him to see a little bit more of the playing field this year?
JUSTIN FUENTE: Well, playing defensive end is not what it used to be. It used to be just lineup and get across the line of scrimmage. But with offenses and all of the things that they do now, there is a lot more to playing that position, whether you're technique sound or assignment sound, whether you're supposed to long arm the puller or shuffle on the read zone or get up the field.
I mean, there are just a myriad of things, and him being consistent in his technique and assignment on a regular basis, multiple times in a row, I think is the biggest thing.
Comments