Press Conference: UVA after win over Belmont in the NCAA Tournament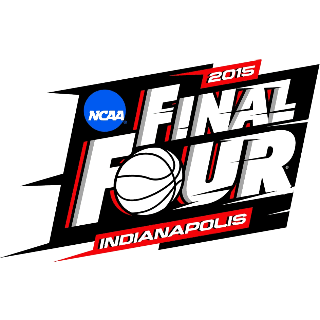 UVA coach Tony Bennett and players Malcolm Brogdon and Anthony Gill talk with reporters after the Cavs' 79-67 win over Belmont on Friday in the NCAA Tournament East Regional in Charlotte, N.C.
COACH BENNETT: First of all, congratulations to Belmont on an outstanding season and run at the end of the year. Really, Coach Byrd is a tremendous man, a tremendous coach. He's kind of near and dear to my heart because he wears a sweater vest and my father used to wear a sweater vest when he coached, I told him that before, but what he's done with that program and how he's lasted was remarkable. We knew it was going to be a very difficult, challenging game, very dangerous. You just don't see a lot of teams that can spread the floor like that, that can shoot the ball and have the kind of guys that just keep coming at you, that can even bank 3s where they're going the way Bradshaw did. But it was good for us to be in a game like that. Our young men have been in a lot of games like that where we had to just outlast and stay in there and make some plays and even overcome some of our mistakes, but find ways. And they had to do that and I hope it will serve us well heading into Sunday's game against obviously a very good Michigan State team.
MODERATOR: Questions for Anthony, Malcolm.
Q. Malcolm, seemed like it was a second game in a row that maybe an opponent sped you guys up a little bit offensively. Did you come into this one being okay with playing a little faster or did they do something to control the tempo in the first half?
MALCOLM BROGDON: I think we're not a team that can't play faster tempo. I think we can adjust, I think we play well at a faster tempo. I think they were able to get us a little bit out of sorts but at the same time I thought it was more on us than them. I thought we had a few defensive breakdowns, back door cuts, losing vision of the ball and uncontested 3s that really sort of broke us down and got us out of sorts.
Q. Malcolm, when Bradshaw banked the 3 and followed it up with another 3, he was pretty pumped at that point, and then you guys immediately turned him over a couple of times. What are you thinking at that time when they get that close and what did you do defensively to kind of get them out of that mode?
MALCOLM BROGDON: At that point in the game you're just thinking you've got to get stops and for a player like him, you've got to make him uncomfortable. If he's comfortable, he can make shots and sort of dictate what he does. Me, myself, I tried to just pressure him, tried to get the ball out of his hands and swipe at the ball as much as I can.
Q. For Anthony and then Malcolm, seemed like it was a concerted effort to get you going inside, felt you had an advantage inside. Was that part of the game plan and Malcolm, how big was Anthony all game?
ANTHONY GILL: Yeah, I think that Coach Bennett told us before the game we're going to call one of our plays to get the ball on the side and I think we really wanted to take advantage of that. I think we had some opportunities where we could rebound on the offensive end, too, and we did a really good job of that. Darion, I think he had six offensive rebounds and that was big for us, that was huge. When everybody's rebounding like that on the offensive end I think we have a good chance.
MALCOLM BROGDON: To follow-up, AG was huge for us. I thought second half he stepped up made some big plays, had some huge rebounds for us, but that's nothing new, he's been doing that all season and that's what we expect from him every game.
Q. Anthony, did it feel like January again when you see Malcolm and Justin getting hot there in the first half?
ANTHONY GILL: Yeah, I think so, just to see Malcolm hitting all those shots in the first half was awesome. Even to see Justin out there doing his thing and being more confident out there. Actually I don't think he ever lost confidence but to see him get his flow back and rhythm back was great for us and great for him, too, just to see that.
Q. Malcolm, you guys talked yesterday about not wanting a close game in this first round, you got one anyway. Was there any concern heading down the stretch, how concerned were you that this team was hanging around?
MALCOLM BROGDON: Down the stretch you're definitely concerned because that's a very dangerous team, they hit quick shots and they make a lot of 3s, so they make big plays. But it's all about us, we've known that all season, we know that now, coming into the NCAA Tournament, we have to lock down on defense and that's what we lean on every night, that's our foundation, so to be able to lean on that at the end of the game is what we do best.
Q. Malcolm, you didn't shoot it in the second half the way you did in the first half, yet you made your free throws. How big do you think the free throws were in this game, 21 of 25?
MALCOLM BROGDON: I think that's actually pretty astonishing that we shot them like that. I think that's a huge improvement and very good, especially with a team like that. At the end of the game we're in the bonus, you've got to make free throws if you want to win in the NCAA Tournament and tonight we were able to make free throws and hold them off.
Q. Malcolm, two part question. First off, offensively most of your points in the first half, did they change something defensively against you in the second half? And then your matchup with Bradshaw, what made him so hard to guard?
MALCOLM BROGDON: Just in the — I thought they pressured me a little bit more, tried to make me a little bit more uncomfortable in the second half but I put it more on me, I just wasn't making shots. And then Bradshaw, he's shifty, he shoots it when he wants, he makes a lot of shots and he plays with a lot of confidence and when you play against another player that is as good as he is and plays with that much confidence, he's going to be hard to guard.
Q. With Anderson healthy out there, you guys obviously showed what you can do offensively, do you feel that area of your game is overlooked because of how good you are defensively?
ANTHONY GILL: I definitely think we have some talent on offensive, too. I think that people do overlook that at times, they see our defense and see how well we play on defense and then they just X out the fact that we play offense sometimes, but I think that we have great players on offense and I think that once we get into a rhythm we're able to exploit a lot of different things.
Q. I just want to get y'all's thoughts on having a rematch with Michigan State on Sunday?
ANTHONY GILL: I think that it's going to be good for us. Last year they beat us in the Sweet 16 and I remember in the locker room everybody just said remember how this feels. I think this isn't going to be a revenge game, just us going out there and do what we do. I think everybody's hungry to go to the next round and wants to keep moving on so I think we're ready for the challenge and we're going to go out there and do it.
MALCOLM BROGDON: I agree with Anthony one hundred percent, it's not about revenge, it's about going out there and establishing ourselves and making it to the next game. The hungrier team is going to win on Sunday so we're going to come out and try to be hungry.
Q. Malcolm, can you talk a little bit about London, he hit some big shots at several junctures of the second half?
MALCOLM BROGDON: I thought he was terrific. London is a guy who's very poised, he knows when to shoot and make the extra pass. In the second half, he stepped up for us. They were clamping down a little bit on defense, denying the wings and making it a little bit more difficult for us, and London took the ball in his hands and made some huge plays for us to keep us ahead and keep us with a decently comfortable lead.
MODERATOR: Questions for Coach Bennett?
Q. Coach, as the players put, were you nervous down the stretch when it got to 62-60?
COACH BENNETT: They made some tough shots. I don't know if nervous is the right word. I knew we were going to have to make some plays, some stops and free throws. If you look at our 25 attempts to their six, that was significant but to step up and make them, but you're never safe when you play a team like that, that has that big shot ability that can score in spurts and hit kind of unlimited range shots, and we did obviously. We had a stretch but we had to make some adjustments and guard in some unconventional ways that we haven't had to do all year. Some teams in our league did some thing so we had that to draw on, but of course I knew that game was in the balance. Even my assistants, he finally put his guys in at 26 seconds and I looked up and it was a 12 or 13 point game and I said they're probably a team that could bang a few 3s. But it wasn't until that point, when you are up 11 with a minute, you just never know how quickly they can shoot 3s so we knew we had to finish it out.
Q. I forget the total, was high 40s in turnovers in the last three games combined, only seven today. How important was that to you offensively and were you pleased with the improved ball security?
COACH BENNETT: It was better. I think there's a couple offensive fouls in there, too, so that even would lower it. You know, you can't have your offense cost you. I think someone asked a question to Malcolm early, and perhaps a couple times we settled for some outside shots. I think when we established the inside a little more, we were better. And I think as a younger guy when your shots are going in from the outside, you want to have guys confident to take it. That's maybe when the games got — I don't want to say fast, but we didn't establish enough on the inside. But the ability for us, as I said, offensively to not hurt our defense is significant, and that was more like it, though they were hard to guard. We had some breakdowns defensively but ball security, getting attempts up every time is so important and it was good to see that number come down. They didn't go out and pressure as much but you still had to take care of the ball and they were feisty with how they would get in there and swipe and they weren't going to quit.
Q. Coach, Justin said it was really nice for once to talk about his game and not his finger or his appendix. Did he ever show frustration or anything to you maybe in practice about, hey, I keep getting asked about this, I can't wait to get on the floor and show them? How nice it was for him to actually do some talking on the floor?
COACH BENNETT: He's a unique kid. Young man, I should say, I get in trouble when I call these guys kids. He is unique. He never got discouraged. I remember when he was supposed to be able to play for Louisville, has one practice under his belt, had a decent practice, was excited to play and all of a sudden he has to have the surgery and he said, Coach, he just said, my faith is big, I'll be okay, and he was such an encourager through it. That, to me, is remarkable to see someone who's in his spot who's having such a good year and such a part of it and how it kind of took the wind out of his sail. His attitude was impressive. Even during the games, that's real stuff, and I'm so thankful he had that because I think it's helped him in his recovery and his ability to play 26 minutes. That was the best of his three games.
Q. Asked Malcolm and Anthony about having another crack at Michigan State on Sunday in the tournament. Want to get your thoughts.
COACH BENNETT: Yeah, you're going from a master coach in Coach Byrd to one of the greatest coaches in Coach Izzo. Great respect for that program. How it's built, the physicality, the sounds, the toughness. Grew up respecting it, know we'll have to be at our best, but I think it's a real good team that seems to be playing very good basketball. I did watch most of the game against Wisconsin and I said Michigan State's back and that's a real good 7-seed, no doubt. When you get to this stage even in the first round or second round or the next round, you're going to have to play at a high level, so I'm sure it will be a physical game and a hard fought game, I expect that.
Q. This is probably the last thing you're thinking about but were you aware that this is the first time Virginia's won 30 games in back-to-back seasons?
COACH BENNETT: Yeah, I study all those records. I was really encouraged about it. No.
Q. I mean, what does it say?
COACH BENNETT: It's the first time, you said, in the history of Virginia basketball? They probably only played a 20 game schedule so that's probably another reason why. That's a credit to these guys and what they've done just to be able to sustain it. You know, we had a vision when we came in to try to turn the program around and there's nothing better than being part of a turnaround. But to establish it and try to stay at that level, that brings other unique opportunities and challenges to at least establish that from a win number is good and I'm very thankful. I'm thankful for the guys that have stayed tough-minded, that haven't gotten caught up in how we do it but that we do it, and we do it together and in a way that's best for us and that's all week of do.
Q. Was there any sense of relief either during or after the game about having a team at full strength for the first time since early February?
COACH BENNETT: Yeah, I mean I don't know if anybody's at full strength at this stage of the year but to at least be able, you look at Malcolm's stat line, I'm sorry, Justin's stat line and then I think Darion and Anthony were moving better than they did in the ACC tournament with their ankle. I knew that would be important because it takes an incredible amount of energy and some of our guys' games are reliant on how healthy they are, so just to have that, to be able to come in with Marial. We slid Evan to the four in this game, matchup, that's what you need, you have to be flexible to be able to match-up with different kinds of teams so that was obviously the most healthy we've been for quite a while.
Q. Coach, would Justin be starting against Michigan?
COACH BENNETT: Well, we're playing Michigan State, so I don't think he'll be starting against Michigan. We'll look at it and see the match-ups and all that. He'll play, how's that for you?
Q. You mentioned Anthony. How important was it to establish him inside early and how different are you guys when he gets going like that?
COACH BENNETT: Yeah, it was important and I don't know how good of a job we did because I mentioned we hit some 3s early and we kind of got — that's a — it's not Fool's Gold, that's too strong of a word but, hey, there has to be a balance. We're not a high volume, that was 17. That was the way they condensed the defense and you had to take some of those shots, and we made some, but even if you touch the paint first and then kick it out. And I thought we didn't do a great job but when we did, usually good things happened and that was important for us with Anthony, Darion, that was a hard match-up game for Mike Tobey but the ability to get inside. I thought London made a terrific ball that was really key in that run. That was a little sideball screen and he slipped it and then Anthony had a nice finish, so that was big.
Q. Tony, was there any explanation given on that play where it looked like the shot clock might have expired, there was a lot of confusion there?
COACH BENNETT: Yeah, I was confused, but, no, the official said that Marial had possession of the ball and I don't know when he had possession of the ball, maybe that was at the, I think maybe that was while the shot clock was at 3 or 4, I don't know. I guess maybe he did. I think the guy came and it was so fast, it was kind of a bang-bang play where he got it and the guy swiped it out and the shot clock didn't reset. I think if he had possession, the shot clock should have reset on that if they called it a turnover. Everybody was kind of standing around. Seemed like, I don't know what the right answer is but that was the explanation, that we got possession so the shot clock should have reset and it was a shot clock error on the scorer's table.
Q. You generally don't switch on defense very much, particularly on the perimeter. You did that more tonight than normal. Are you comfortable doing that?
COACH BENNETT: Well, we'll switch, like, some ball screens, and, look, they have four guards and that was what Evan gave us, the flexibility. Rotations are really tough against them because of how spread they are and sometimes they're coming off ball screens, they balance it out more to take the quick pass depending upon when someone is in there. So we changed our philosophy a little bit of what we do in this game and I thought it was good for us. A couple times we miscommunicated and they got some shots but very difficult team to try to blow up the screen when they have a four man who really slips the screen, a little bit like Mitoglou from Wake Forest when we played them. So we just thought we had our normal defense and then we had a plan B and we went a little more to plan B. And we even had a plan C we went to, too. I thought it was effective for us, I'll watch the tape, but you have to have that when you go against that, so I am flexible.
Q. Tony, you mentioned Michigan State against Wisconsin. Have you seen them at any other point during the year and have you scouted them at all?
COACH BENNETT: Just bits and pieces, not a whole lot. I just know that Coach Izzo has a knack for getting his teams to really rise up and play at a high level come March. He's just done it, you look at his track record, but watching because I know how good Wisconsin, just from my interest being from there and all that, I watched them a few times, and I know how well Wisconsin was playing, so when I watched that Big Ten final, that was impressive. I think they beat Maryland to get into that game in a tough, hard-fought game and how well Maryland's playing. They have a knack, they've got guys with experience. I remember how good Dawson was against us last year in the Sweet 16 game. He's got them playing at a high level, without a doubt. But watched them just bits and pieces.
Q. You said after the Carolina game last week that that's not who we are. I don't know what the exact numbers are for a 2 versus a 15 in a tournament but obviously people will think maybe you escaped today but the sense is you feel you played very well?
COACH BENNETT: I think we were solid enough and made some plays. Every year I think the seedings become less significant. You just look around how close the games are, the upsets are there. It's just happening more and more. Parity is here in college basketball and yeah, there have been two 15 upsets. We saw one, it happens. So when you play a team, match-ups are so important. That was a difficult match-up, I think, for anybody the way they were playing but that was a hard one for us. We have had some trouble with teams that play like that so I thought we responded in some ways. I don't know how well we played. We played well enough, and I have great respect and I think there's things certainly we can clean up and it will be a different kind of game come Sunday.
UVA Basketball Fans!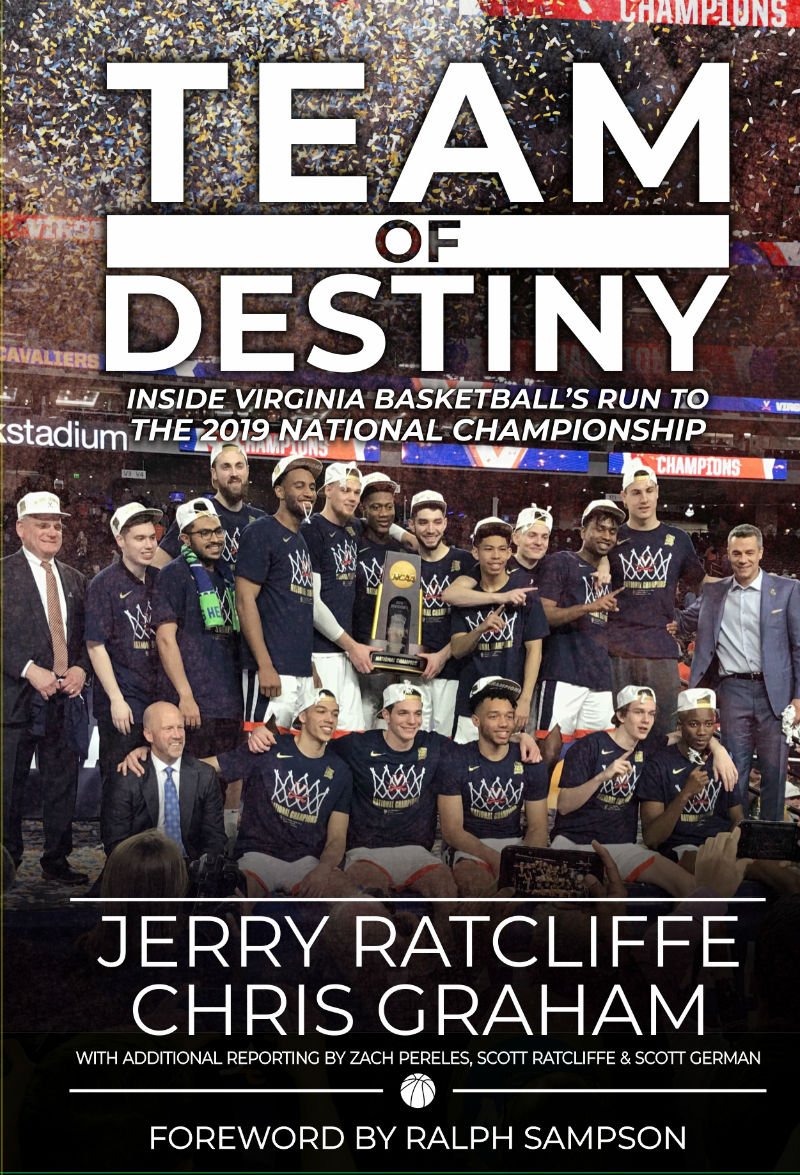 Team of Destiny: Inside Virginia Basketball's Run to the 2019 National Championship
, by Jerry Ratcliffe and Chris Graham, is available for $25. The book, with additional reporting by Zach Pereles, Scott Ratcliffe, and Scott German, will take you from the aftermath of the stunning first-round loss to UMBC in 2018 through to the thrilling overtime win over Texas Tech to win the 2019 national title, the first in school history.
Dick Vitale on Team of Destiny:
"This is a hoops story you will LOVE! Jerry and Chris capture the sensational and dramatic championship journey by Tony Bennett and his tenacious Cavalier team. UVA was Awesome Baby and so is this book!"
Ralph Sampson on Team of Destiny:
"Jerry and Chris have lived and seen it all, even before my time. I highly recommend this book to every basketball fan across the globe. This story translates to all who know defeat and how to overcome it!"
Feedback from buyers:
"Got the Book in the Mail Saturday, and could not put it down! Great read and great photography as well! Love all of the books I've received, but hands down, this is my favorite!" – Russell
Buy here.
Comments