Press Conference: ODU football coach Bobby Wilder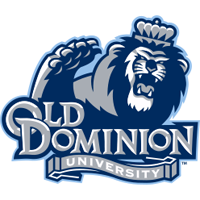 ODU football coach Bobby Wilder talks with reporters on Monday. ODU (1-2) hosts Texas-San Antonio (1-2) on Saturday.
Good afternoon everyone and thanks for being here. We are coming off a difficult loss at NC State. We give them a lot of credit because that is a good football team we played on Saturday night. We competed hard in this game and didn't quit, but we fell behind early. I feel like we played much better in the second half.
We had some major concerns about their defensive line and quarterback going into the game, and I think their quarterback was as good as advertised. He is one of the top guys in the nation in terms of completion percentage and has played really well in all three of their games so far. We just could not overcome the size, strength and speed of their defensive line.
I thought we had a great start to the second half when we kicked off to them and forced a three and out. Then on our next drive we went nine plays and 91 yards aided by Bailey Cate's fake punt. That cut the lead to 21-9 and helped us get some momentum rolling.
Then on the ensuing possession, Justice Davila was ejected for a helmet-to-helmet hit on the sideline, which was also a 15-yard penalty. That wasn't why we lost the game, but it was a huge momentum swing. Fortunately, the conference office reviewed the video and overturned the call because he did not use the crown of his helmet, so Justice will not have to sit out the first half this Saturday.
Offensively, I think we continue to play better in the second half. We ended up with 258 yards and three touchdowns and were much more efficient. I thought David played really well in the second half, but he was under tremendous pressure throughout the game. Half of his 16 completions including two of his touchdowns he didn't even see because he was on the ground.
Zach Pascal stepped up after last week and made critical catches in tight coverage. This week he played excellent and blocked well. It was also good to see Jeremy Cox back and scoring a 65-yard touchdown where no one could catch him. We could not get Ray going in this game. We didn't have those plays very well blocked.
Defensively, I thought we were solid in the first half. On the second drive, we got a sack on the three yardline. Then we got a fumble recovery after a big hit from C.J. Bradshaw. A lot of stress was put on our defense and they were kept on the field because of the offense going three-and-out on three of the first four drives.
Our kids came in yesterday and were really good. They were obviously disappointed, but we watched the video and then went to practice and got right back to work. We are excited to be back home again this weekend.
Speaking to UTSA, they are 1-2 to this point but seem to be much improved from last year. We were able to watch their game against Arizona State Friday night and they were winning 28-12 in the fourth quarter. They ended up losing 32-28, but that was against an Arizona State team that scored 65 points against Texas Tech the weekend before. UTSA plays hard, they're well coached and they look solid in all three phases, so this will be a big challenge for us. We are excited for it because it is the C-USA opener, and it is the first time we are at home for it. It will also be our 50th straight sellout and our homecoming game, so we are excited to have a lot of our former players back for it.
Q: How proud are you of the guys for not going away in the fourth quarter and still playing hard after being down by so much?
A: I'd be more proud of them if we had won. I would be really proud of them for that. The fact that they hung in and competed is a good sign, especially considering we had two really tough back-to-back road games. But even against teams like that, we have to be in the game in the fourth quarter. That is something we need to improve on.
Q: What is different about this UTSA team from last year given its new coaching staff?
A: The number one thing would be their quarterback Dalton Sturm is a year older and has more experience. Right now he is accounting for 75 percent of their offense. If not for the sacks, he is averaging 60 yards a game when he runs the ball. He has made a lot of progress from last season, and in general they play with a lot more energy this season. They went through a difficult stretch at the end of last season. Frank Wilson is a good coach as well.
Q: How do you assess the team so far after three games?
A: We are competitive and we will compete, but we need to be more efficient in all three phases. We haven't put a complete together yet. Our defense played really well in the second half against Appalachian State and dominated, but they gave up too much in the first half. At NC State, the defense played well in the beginning but the offense went three-and-out three times.
David needs to continue to make progress like he has done so far. He's a fifth-year senior but has only started at quarterback seven times. If we can get him going from the start of the game like he played in the second half at NC State then that will be great for the offense. That will get everyone around him to play well. The offensive line has to protect him. He got hit a lot, but I love the way he hung in there. You could see his confidence level growing out there as well as the rest of the team's confidence.
Comments