Sports
Press Conference: North Carolina football coach Larry Fedora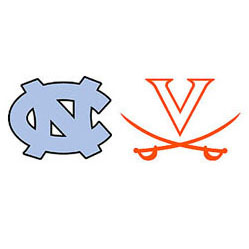 North Carolina football coach Larry Fedora talks with reporters. UNC (5-1, 2-0 ACC) hosts Virginia (2-4, 1-1 ACC) on Saturday.
OPENING STATEMENT: We put the Wake Forest game to bed last night and started working on the Virginia game. We've got a big game coming up, another conference game, another good opponent coming into our stadiums, so we'll have to do a great job of preparation this week and have our guys ready to play."
Q. On the things that he didn't like from the Wake Forest game
COACH FEDORA: There were a lot of things. We're still not making any game-changing plays on our special teams. We've been really inconsistent there. Defensively we didn't get off the field on third downs like we wanted to. We did not stop them in the redzone. We want to be around 50% in the redzone and make them kick field goals and we didn't do that. Offensively we were inconsistent. We made some big plays and explosive plays, but we weren't really consistent in grinding our drives.
Q. On the Ryan Switzer punt return that was called back for a fair catch
COACH FEDORA: I don't expect to get an explanation, and what are they going to say anyway that's going to make me feel better about that? What's going to make me feel better? Nothing. We've sent stuff in, and I'm sure they are aware of it by now. I just haven't heard anything back, they just haven't sent me something. It's usually by the end of the day. We send it in Monday mornings and we usually get it back by the end of the day, maybe sometimes by Tuesday. The whole league sends their stuff in on Monday.
Q. On how many plays he sends in each week on average
COACH FEDORA: It just depends. Game to game, I'd say on average four or five different things we see on film that we ask about. It's not necessarily things that are called. There may be other things that aren't called that we're asking about how they perceive them.
Q. On how well the team did picking up Wake Forest's blitz
COACH FEDORA: I thought our guys did a really good job. We spent a lot of time last week with our protection. Our backs, tight ends and our o-line recognizing all the blitzes and being able to pick it up, and I thought we did a pretty good job of that as we went through the game. There were a couple times when Quise (Marquise Williams) got hit, but it wasn't necessarily blitzing. It was maybe a one-on-one situation where a guy gets beat.
Q. On DT, Jalen Dalton
COACH FEDORA: Jalen brings some explosiveness. He brings a lot of great power in his hips. He comes off the ball really well. I don't say the other guys don't do that, I'm just telling you what his strengths are. He can run really well. He had some mistakes. He did some things that we don't want him to do. And then he did some really good things. For him to get his first game under his belt, I was pleased with him. He'll only get better. That's the first time he's ever played in college, so he's going to get better, just like all these other guys have had time to get better. That's just his first shot and he'll be better this week.
Q. On if he had to burn a redshirt to use Dalton
COACH FEDORA: We did not say we were going to redshirt him at the beginning of the year. We just didn't feel like he was ready at that time. As we were going about the last three weeks, he was really coming on in practice. We felt like before any injuries that he was ready and he could help us. It's time to play him. When we had that on top of it, it made the decision even easier.
Q. On if Coach Fedora is interested in advanced metrics
COACH FEDORA: Yeah, I think all of those things are really interesting. Every time they put something out, I'm reading it. I'm interested in all that; I'm kind of fascinated by numbers and all those things. I've been keeping all of our stuff and I've been doing it as long as I've been in this offense so I can compare over the years what things I think are really important to our success. Those two things for us, if we can win the turnover battles and the explosive play battles, we're going to be pretty successful.
Q. On the best way to gauge offensive efficiency
COACH FEDORA: Most people are going to tell you points. That's what it all boils down to. Scoring offense and scoring defense are really all that's going to matter in the long run. I would say those two.
Q. On the team's offensive efficiency this year
COACH FEDORA: We've got experience, we keep our package pretty simple, our guys know what's expected and I think our quarterbacks are making good decisions. In third and medium we're able to dial up a run or a pass, and that makes it really difficult on a defense. Usually on a third and medium or longs, 95%-98% are pass. Because we're able to run the ball on those third and medium situations, it helps us tremendously.
Q. On Elijah Hood's play
COACH FEDORA: He's healthy this year, he's hungry, he runs extremely hard, he's very physical, he dislikes being tackled and the offensive line is better. All the way across from the five offensive line to the tight ends to the receivers, everybody is doing a better job blocking on the perimeter, downfield – all those things. He really doesn't like being tackled. You'll notice when he runs really violent, real aggressive. If you watch when he runs, when he makes contact with somebody he usually is delivering all the blow. He's punishing the guy who's trying to tackle him.