Press Conference: North Carolina at the 2017 #ACCKickoff
North Carolina coach Larry Fedora and players M.J. Stewart and Bentley Spain talk with reporters at the 2017 ACC Kickoff.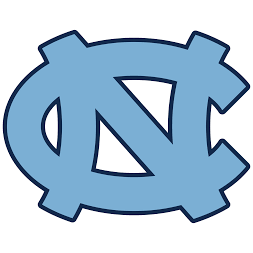 LARRY FEDORA: Couldn't wait to see you guys. You know, the summer has been way too long, so we need to get started. But really excited about this upcoming season. You guys know that we've lost quite a bit of production on the offensive side of the ball, so our defense this year is going to — especially early on in the year, with having the most experience is going to have to carry us while these young guys on offense grow up a little bit. We still — to win football games in this league, you've got to take care of the football. You've got to create turnovers, and you've got to play really sound special teams. So that will still be the goal for our football team this year.
No matter what the expectations are on the outside, we still expect to compete for a Coastal Division championship.
Q. M.J., obviously your coach said that defense is obviously a key with a lot of offensive pieces that have gone away. Just what you can say about having some of that pressure on your shoulders and how you can respond to that type of pressure, what you can say about if the team needs to lean on the defense, how you feel about that in the secondary.
M.J. STEWART: I would consider it an honor that the team is relying on the defense this year. To be the backbone of a team, like I said, it's an honor. So we're going to take that head on, and we use that as motivation defensively to show people that we're one of the best defenses in the nation.
Q. What have you seen from some of the second-year guys like Patrice Rene, K.J. Sails, Myles Dorn, some of those guys that are going to need to get a little more playing time this year?
M.J. STEWART: I just see great work ethic from them. This off-season they've been working really hard, working on their craft, and they just make it fun. You know, the young boys, especially K.J., he's a character. He just makes it fun, and that's what you play football for, brotherhood.
Q. Obviously change in defensive coordinator; how has that affected you? A lot of guys back, but some system changes?
M.J. STEWART: It's been a really smooth transition. Coach J.P. was there last year, so all the guys respect him. He has the respect of all the guys, and it's really not a big change between Coach Chizik and Coach J.P.?
Q. What statement does a bowtie make?
M.J. STEWART: You know, bowtie is a pretty hard tie to tie, so any man that can tie a bowtie, it just shows he has a lot of work ethic, and he's a classy man.
Q. The teams that you've been a part of the last couple of years all seem to have their own personalities, each year, each season. How would you describe the personality of this year's program?
M.J. STEWART: I would say hungry. Just for the fact that there are so many questions surrounding our team, quarterback situation, the production that left, the defense, how we're going to hold up and be the backbone, so many questions. And you know, we use that as a team to motivate us, and we have people saying we're going to be under seven wins. I think the prediction was like fifth in the Coastal Division. We just use that as motivation, and I constantly remind the guys that we are a team that needs to be reckoned with in the ACC, and the guys really take that on, and they work hard and we work hard all summer. And we're going to continue to work hard through training camp and be one of the best teams in the ACC and in the country.
Q. Bentley, just looking at the offensive line with the addition of some of those transfers that have come in with Rogers and Dillard, what you can say about the makeup of the offensive line and them bringing their expertise over, but obviously they have to gel with guys that have been there like yourself.
BENTLEY SPAIN: I think the great thing about our O-line is that we're a group of guys that really isn't competitive with each other. We just want each other to do well and be a successful unit. We've welcomed these guys with open arms and we're excited to have them, and all it does it build more depth on our O-line, which is always a plus.
Q. What will it be like without Mitch's voice in the huddle?
BENTLEY SPAIN: I'm extremely happy for Mitch, and we definitely miss him and wish him the best. But the next guy is going to step up, and we're excited about all the guys competing for that position, and we're ready for them to lead our successful offense this year.
Q. Bentley, you were just talking about presence in the huddle. What role does that play for a quarterback as far as when they're in the huddle, how they act in the huddle toward you guys, how they call the play, and how they react to things?
BENTLEY SPAIN: I think one thing that made Mitch really special was his consistency and steadiness, no matter what the situation was, and in speaking with us and everything that he did. I'm confident that the next guy that steps up is going to be the same way, and we're going to take care of him as an O-line.
Q. Coach David Cutcliffe this morning talked about how physical the Coastal Division is. Your thoughts on that, and maybe who are some of the most physical teams and players besides yourselves?
BENTLEY SPAIN: I would agree the Coastal Division is very physical, and that's something we stress as a team and as an O-line, and imposing your will on someone physically is one of the most demoralizing things you can do to another team, so that's definitely the goal of every O-line. So that's just what we're going to try to do every game this season.
Q. Statistically a running back or a quarterback or even a cornerback knows how well they did during the course of a game based on those numbers. How do you as a lineman, how do you as an offensive line group, how do you know that you've played well that day?
BENTLEY SPAIN: Well, it's assignment and execution. If you did the correct assignment and you executed your block, you know you did pretty well. But if you want to put some numbers on it, you could look at the rushing yards because that has a lot to do with us. But it's really about assignment and execution and being as physical as we can be, and you know you did well if you wear down the defense over the course of a game.
Q. Obviously a lot of people are talking about the quarterback situation, Chazz Surratt is a guy from around here. What would he have to do to get the starting job and talk about his progress.
LARRY FEDORA: Yeah, Chazz is doing a nice job. He's coming along just like we expect him. He's developing in the offense. The guy that's going to win that job is going to be a guy that can lead our football team, one. He's got to be able to make good decisions and take care of the football, and if he does those things, keeps moving those chains beyond the white lines, then he can be a guy that can help us be successful.
Q. You're obviously supremely confident in your offensive system. How plug and play is it, and is this the year maybe we find out how anybody can slide into it?
LARRY FEDORA: Yeah, I think we're going to find out this year. I've never — in all my years, I think it's around 18 years of running this offense — I've never experienced this. It's a little bit unknown for me. We're going to find out. I think our staff has done a good job of recruiting. I think there's a lot of guys that — you may recognize their name from recruiting but you've never seen them on the field. It's time for them to step up. It's time for them. It's their opportunity to become a household name.
We're going to find out. I think the biggest question for me is at the quarterback spot, and we have a graduate transfer that we've added to that competition group, and so how quickly all of those guys can integrate, how quickly they can become a part of our team, that's the unknown for me.
Q. Five years ago you guys played Old Dominion and that game got out of hand. It was 80-20 in that final score. Five years later you guys are coming to Norfolk for a game with Old Dominion in the third week of your season. Do you feel this game will be a little bit more competitive maybe than five years ago?
LARRY FEDORA: Yeah, I know Bobby has done a great job up there, and I had a lot of respect for them when we first played them. That game got out of hand. It was one of those games where everything went our way and it did not go their way. But he's done such a tremendous job with that program. There's no doubt in my mind when we go up there, he'll have them ready to play, and we'll have to play well. We'll have to play really well.
Q. A former Syracuse assistant on your staff now in DeAndre Smith, what you can say about him as the running backs coach and why he was the right choice.
LARRY FEDORA: Yeah, DeAndre and Chris Kapilovic played together in college and were good friends and have been good friends for many years ever since. Every time that I've had an opportunity at that position, Kaps pushed hard for him and he really pushed hard for him and said, Coach, he`s really the perfect fit. Just need to bring him in and interview him.
And we did, and once I met him and met his — he's got this great personality. You can tell that he can recruit just because of his personality and his work ethic, and brought him in there and he's been a great addition to our family. His family, our family, just merged together, and he's done a great job with our guys in the spring. He's working with all new guys. We don't have a guy that's probably had 100 yards' worth of carries on the football team at this time, and so he's got to really make an imprint on this football team.
Q. Talk about Trubisky, obviously, but Ryan Switzer, how big a hole is that?
LARRY FEDORA: It's hard any time you lose guys of that caliber, but it's something that we do in college football every year. You have a group of seniors that leave, so you hope you've done a good job of recruiting. You hope you've done a good job of establishing your culture so that the kids understand what it means to be a Tar Heel, what the expectation level is.
And so I think we've done that. I think our older guys now teach our younger guys. I'm going to expect guys like Rontavius Groves and Thomas Jackson and those guys to step into that role at that slot and be good football players, because they can. They learned a lot from Ryan, and if they develop the same way Ryan developed, they're going to be really good football players.
Q. We talked to Bentley a little bit about huddle presence. He's in that huddle. He can see that directly. You're not. Do you seek feedback from the linemen, the running backs, how the quarterback does handle the situation in the huddle, which reflects leadership?
LARRY FEDORA: Yeah, I was looking forward to seeing how he answered that question since we don't have a huddle. But yes, quarterback presence is very important in our offense. Even though we're not in huddle, the quarterback has to have a presence. He has to be able to be the general out there. He's got to be able to run the whole thing. I am able to see that. That was something that with Mitch that we were working on all the time. Some guys it's more natural for them, so it's going to be interesting to see these four guys.
We talk about the presence of the quarterback all the time and how important it is on the football field. It's not hard for the offensive line just even in a no-huddle situation to feel the presence of a quarterback, even though they're not facing him. They can feel it. The way he makes the calls, the way he directs guys on the team.
I don't have to ask Bentley, but I could. He could tell you even though we don't have a huddle.
Q. For four or five years you've had big receivers or tight ends that have made plays. Two years ago you could play three at once. They're all gone now. Obviously Austin Proehl and Thomas Jackson are not going to grow but so much. Do you have some big receivers waiting in the wings that we haven't heard of?
LARRY FEDORA: Yeah, you've got Juval Mollette who's a 6'5″ guy that`s with us who`s got great ability and he hasn't been on the field yet, so this is going to be an exciting time for him. You've got Brandon Fritts who was injured all last year playing at the wide position for us who's a 6'4″, 245-pound guy that's moved into that tight end position, and really before this past year has been really productive for us. So I think both of those guys could have great years for us.
We do like having those long guys on the outside.
Q. Your team has won 13 of your last 16 ACC games, and nine of your last 10 road games. How do you keep that momentum going, going into the season as well as conference play?
LARRY FEDORA: Yeah, it really doesn't — nothing changes in what we do, and that's why it's so important to have a sound philosophy. So as guys move in and out of your offense or your defense and your special teams, the philosophy doesn't change. It's to create turnovers on defense, play great in the red zone. Obviously it's to take care of the football, put the ball in the end zone, and then on special teams, it's to create game-changing plays. If we continue to do those things, then we'll still have success.
Q. Myles Dorn had an impressive true freshman year for you. What's the outlook for him heading into his sophomore year at safety?
LARRY FEDORA: Yeah, Myles should really have a huge year for us. He's a guy that learned the position last year, came in, he's a long, 6'2½", 215-pound safety that will hit you and that can roam the field really well. So he had a great spring, and we really look for him to take off this year.
Q. There's been rhetoric over the last 36 hours that the fifth year seems to be when the blueprint starts to stick. As you start your sixth season, would you agree with that?
LARRY FEDORA: You know what, yeah, I do think it takes time to establish the culture that you want. You know, and that's something that's really important to me. I mean, to build chemistry, to build a bond, to build all the things that you need to have a good football team, and when you build a culture, you're trying to build something that's sustainable, and that's why you do it.
Having the older guys come teach the younger guys how we do things at Carolina is a huge deal. When that happens, then that means that we can have success and we can sustain it.
Q. You guys return your top three tacklers. Can you speak on the importance of Smith, Holcomb, and Miles and what they bring to this defense and the experience that they have?
LARRY FEDORA: Yeah, well, Donnie has played the longest on this defense, so he's a guy that is one of the leaders because he's been out there and played in a lot of games. You know, Donnie is a guy that will — he's going to come out and hit you. He's going to make plays for us.
And then you take Smith and Holcomb, two young guys, but they've played a lot of football. Holcomb is from the state of Florida. They both are, Andre Smith and Holcomb are both from the state of Florida. Both of them can really run. Andre has really developed into that true Mike linebacker that you're looking for, a guy that can have everybody in the right position, a guy that demands respect, a guy that has respect by his teammates. And so actually that group in the linebacker position along with Cayson Collins really can be the strength of our defense this year.
Q. Talk about the sideline; what kind of focus do you put on being next up, being engaged and ready for kids that are beyond the bounds of play?
LARRY FEDORA: Yeah, we have a protocol on our sideline what we expect. You're not there to be a spectator. I mean, if that's the case, you get a ticket and go sit in the stands. So we expect those guys to be into the game.
If a guy's helmet comes off — a coach should not be looking for his backup. The backup already ought to hit the field because he seen it happen. All those things are really important to us. Those guys have to be in the game. And then when the offense or defense comes off the field, it's important that they're transferring knowledge between the two. We want that to happen on every play because there's going to be a point in the game when those guys are going on the field.
Q. A lot of the coaches have been really quick to mention the special teams game, today especially. Replacing Weiler, replacing Logan and Switzer, who are some of the guys that you expect to step into those roles, and are you nervous about special teams this year?
LARRY FEDORA: I'm nervous about everything, but yeah, you're replacing two record-breaking returners for us in kickoffs and punt return. We had some great competition in the spring. I'm not ready to name a guy at either of those positions, so it should be exciting because we've got some true freshmen that are going to come in that are going to also compete for those jobs.
Kicker, the same thing. Weiler did a tremendous job for us the last three years, and so to — we haven't named a kicker yet, either. The only thing we've named is our punter in Tom Sheldon who's returning. That is a — you guys have followed us. That's something that we've prided ourselves on the last five years is being really good on special teams in all four phases. We've got guys that we have created a culture that guys want to be on our special teams. They understand for us to be successful, we've got to be good on special teams. So it's not something that we've got to coax out of them. They know it. It's part of the culture now that we're going to be good on special teams, you're going to play on special teams, and it's a big part of the game.
Q. I was just curious for your take on the new rules of coaches not being allowed onto the field of play to talk with the refs. You're an active sideline presence. How do you think you'll handle that?
LARRY FEDORA: I'm going to do a really good job of that. I think it's a great rule. I really do. I think it is. I don't think there's — I don't think there's a reason that any coach should show up an official, no more than an official should show up a coach. We wouldn't allow a player to show up an official, so why allow a coach to do it. I think it's a good rule. I think if you look at the NFL, I think the head coaches in the NFL do a great job of controlling themselves in those situations, and I think it's something that needed to happen at our level.
Q. If you're nervous about everything, what gives you peace to be able to sleep at night?
LARRY FEDORA: Well, I usually have some help to sleep at night. No, really, it doesn't — it's not changed from one season to the next. It's not because we lost our quarterback or anything. When you're passionate about what you do and you love what you do and you want success for your staff and for your players, I mean, you pour your heart and soul into it, and you're not going to — there's no moment that you're awake that you don't think about what you can do to help your program and to be better.
UVA Basketball Fans!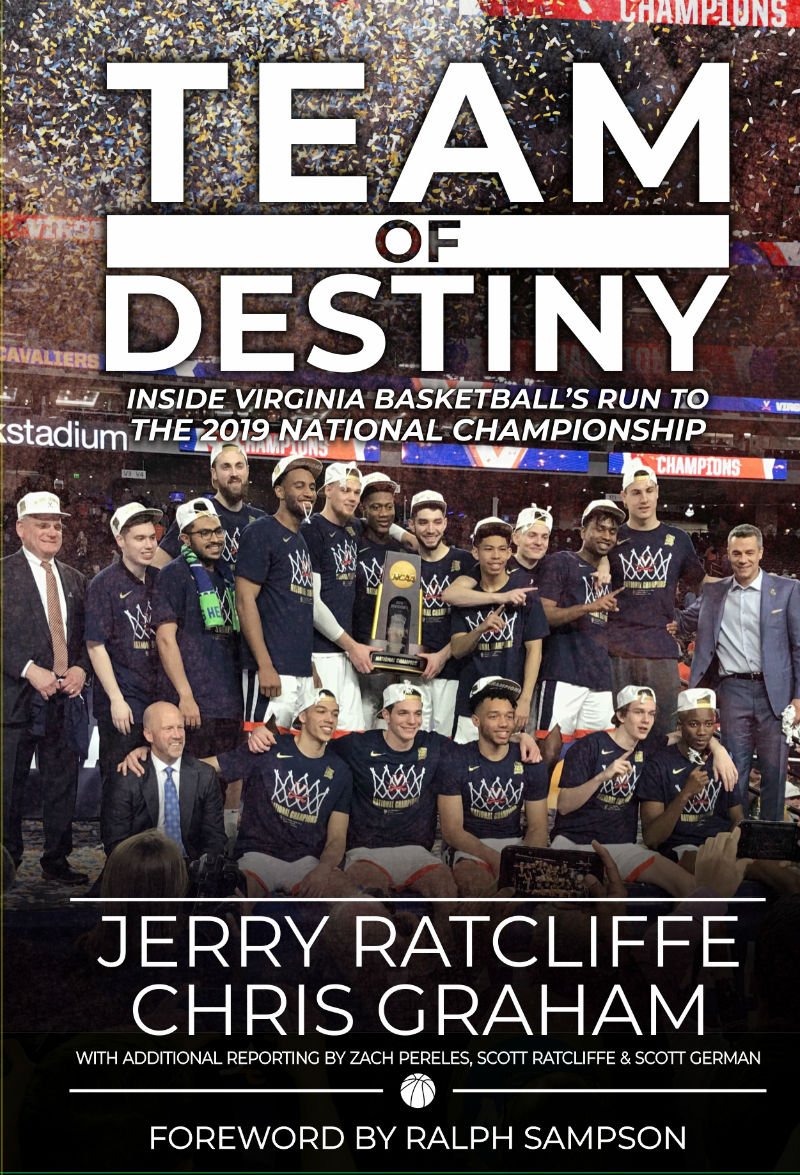 Team of Destiny: Inside Virginia Basketball's Run to the 2019 National Championship
, by Jerry Ratcliffe and Chris Graham, is available for $25. The book, with additional reporting by Zach Pereles, Scott Ratcliffe, and Scott German, will take you from the aftermath of the stunning first-round loss to UMBC in 2018 through to the thrilling overtime win over Texas Tech to win the 2019 national title, the first in school history.
Dick Vitale on Team of Destiny:
"This is a hoops story you will LOVE! Jerry and Chris capture the sensational and dramatic championship journey by Tony Bennett and his tenacious Cavalier team. UVA was Awesome Baby and so is this book!"
Ralph Sampson on Team of Destiny:
"Jerry and Chris have lived and seen it all, even before my time. I highly recommend this book to every basketball fan across the globe. This story translates to all who know defeat and how to overcome it!"
Feedback from buyers:
"Got the Book in the Mail Saturday, and could not put it down! Great read and great photography as well! Love all of the books I've received, but hands down, this is my favorite!" – Russell
Buy here.
Comments