Press Conference: Florida State football coach Jimbo Fisher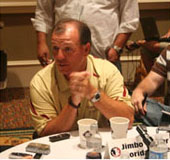 Florida State football coach Jimbo Fisher talks with reporters on Monday. Second-ranked FSU (8-0, 5-0 ACC) hosts UVA (4-5, 2-3 ACC) on Saturday at 6;30 p.m.
Opening Statement:
"It was good to get a day or two off on the weekend to relax and catch your breath after a long trip back Thursday night. I think guys were able to recoup and heal a little bit. I think it came at a good time in the year as far as getting banged and bruised this time of the year and go to make a stretch run down the last four regular season games and where we go from there. I am very proud of our team and how we competed in the game. It was a great game up in Louisville. It was a great environment and a very good team. They are dynamic in all three phases and played a heckuva game. Our kids just kept finding ways to make plays, compete in the game and did a heckuva job of staying in the game in a very tough environment. Getting road wins in this league is very tough. They are always big time games that you have to play and I am very proud of our kids for competing in those games that way. Saying that, we now have that game behind us. We have to move on and get ready for a Virginia team. Virginia has lost a couple games here lately but they are still a very good football team. Defensively they are very dynamic. They blitz and bring a lot of pressure. John Tenuta and the guys have a lot of experience on that staff along with him as a coordinator do a great job. They can really rush the passer. Eli Harold and Max Valles can really get after the passer and they bring a lot of pressure. They can cover the secondary. They are very multiple in their coverage's. Upfront, [David] Dean, Henry Coley and those guys can all blitz and make plays. They just have a very good defensive football team and they always have. They have very good numbers. Offensively, they really have found their game. They are running the football very well. Kevin Parks and the backs are running the ball extremely well. They are getting about a hundred yards every week. He got a thousand [yards] last year and I think he will probably get a thousand [yards] again this year. He is playing very well. They run a lot of boots and move the pocket. Greyson Lambert and Matt Johns do a good job there. Darius Jennings is a very fast and electric receiver. The tight ends they use very well. Another big receiver No. 17 I guess is out, but he was a heckuva player too. They have plenty of weapons. They are very big and strong upfront. They are good in the kicking game. They are a very good football team. Mike London is a very good coach; a very good guy and they have a very experienced staff. We will have our hands full. We have to be ready to play. We are in the bottom four of our games as far as the season. We are in the final home stretch of the season. We need to play well in November. Like I said, they always remember November. Those are important games and games you have to play well. We have to get better as a team and I am looking forward to the challenge.
On how important it is that the freshman are stepping up in recent weeks:
"How your team develops is going to depend on how those freshman really emerge into the offense, defense and special teams. They need to emerge for a bunch of reasons: One, to give quality rest behind your experienced guys. Two, to provide those explosive (plays) when they have that kind of athleticism and three, those guys are emerging into big time players when you give them more and more reps and what they bring to our team. To have three true freshmen to make the plays that they did in that game along with the other freshman that played in that game was very encouraging and very big. I think it really helps us grow as a team because now you always had to worry Rashad [Greene] and worry about Nick [O'Leary] but now you have to worry about those guys and being able to run the football. Hoefeld upfront, the center, doing the things he is doing. I am very proud of their development. I am extremely proud."
On if that was predetermined at the beginning of the season to play the true freshmen so much this season:
"I don't ever do that because you don't ever know. You have to develop your players. That is why we practice the way we do and how we practice in camps so we can get those guys more reps. We practice a lot different than a lot of folks do in trying to get more quality reps for those guys and bring their development along. I think it was very critical. I can't predict which one of those guys are going to emerge. You think you know coming in, but it just shows you what kind of expert you are if you look at the odds. You just have to let them play out and watch how they practice. It doesn't mean that those other freshmen aren't quite ready yet don't mean they aren't going to be super players down the road also. These guys here have to maintain that. There is a part of dealing with success too of understanding how to continue to practice hard, prepare hard and do things. There are a lot of challenges for those guys but it is critical for those guys to develop. That is for sure."
On the status of redshirt sophomore quarterback Jameis Winston's ankle and if it affected by the hurt ankle in the second half:
"Good. It should be good. [He was affected] a little bit. I still think he got his foot in the ground. He saw it just a hair late. He got it out there and made a good read, but we will look at the film and see. It does affect him. That's football. That is what makes football so special. Pain is temperorary. You have to put it away. The guys who can deal with it and play with it are guys that have tremendous success in this game for a lot time. I thought he dealt with it very well. It's an injury, but no different than anybody else. A lot of guys have sore ankles right now. If you don't practice with pain, how are you going to play with pain?"
On if Jameis Winston's ankle injury changed the way he called plays:
"No. Not one bit. It is game time."
On in the first half, having good drives but having something always going wrong:
"It was the consistency — miss a block and drop a ball. On offense, ten guys can be right and one guy wrong. We were backed up a lot. We had longer drives and didn't hit the big plays. Once we got the rhythm, we got going. We moved the ball. We had 200-yards of offense, its just we didn't have enough consistency."
On if Jameis Winston has done a better job of checking the ball down this season:
"I would say so. Probably so and learning more and more about where guys are and the consistency of going through his reads quicker. As long as it is not too quick. That could be a detriment too. He is playing really good."
On if he has reflected about how crazy this season has been with so many close games:
"That is how all good teams are. When you go back and look at teams that win championships – last year was an oddity, they don't happen like that – when you go look at any conference across the country and the teams that are winning and the teams that are up there have all been up there. That is part of being a champion. That is what you don't appreciate sometimes – the ability to find ways to win. That is what it is. That is what this team can do. Every team across the country that is still standing there tall has been through a lot of the same things."
On if there is a different level of satisfaction for him in the way they have been able to win games this season:
"No. That is just the personality of what we are doing and how we are doing it. There isn't any satisfaction with me. I am worried about Virginia. That is the next thing. We have to worry about going to the next game. We don't have time to be satisfied right now."
On if there is any more exhaustion coaching close games compared to last year:
"No. Your mental preparation going in is the same. It is the same preparation, same mindset, same intensity and the same focus all the way through whether you are up 30. You are coaching the other guys who are in that game, how hard you are coaching them compared to the guys who are in the game when the game is close is the same. That never changes for a coach."
On how to manage the team with four straight games in a row to end the season:
"We have to look at their bodies. The wear and tear on them, the number of snaps that they take and how many plays they have played. You can judge on the GPS stuff what kind of wear and tear has been taking on a body. You may adjust practice on the beginning of the week maybe on a Monday or on a Thursday. What you see us do is our veteran guys often if he is playing well I think he may need a day off to help his body recover and be his best on Saturday. I think that is always very critical in how you manage not just the whole team but individual players are all different on how much their bodies can take and can't take."
On if redshirt freshman defensive back Tyrell Lyons has been practicing at linebacker:
"He has been doing that because he has been playing nickel and dime. When you play nickel and dime really those two guys become the Sam and the Will. In essence you are becoming those players. That is one of the things about having versatile guys and that is why he can play there. He has been playing there as a dime guy. That is where Nate Andrews was played a year ago and has played at times this year. That is why he got that pick at Oklahoma State. That was where he was playing. They play there so it is very comfortable to drop those guys down in that situation and let them play."
On if Terrance Smith will be ready to play and if Matthew Thomas got injured last game:
"I think Terrance has looked very well. I think he should practice this week. We will wait to see how it goes, but he looks good. [Matthew Thomas] hurt his shoulder. He banged his shoulder up a little bit but he is fine. He will be ready to go."
On senior offensive tackle Cam Erving winning offensive linemen of the week and how much he has meant to this team this season:
"I think it is very critical anytime your left tackle and the athleticism he brings. He played very well the other night. He had a couple bangs and bruises in that game too and he played right through them. That was a very physical game. He is a very critical part of our team."
On Cam Erving being one of those guys picking guys after being down in the first half:
"He does. He has been there, guys that have been there and don't that. It means a lot to those seniors. When you are a senior it is always a different meaning."
On his evaluation of the offensive line against Louisville:
"I thought they played pretty well. We ran the ball for over 200-yards. We had a couple sacks which took away from running yards like I always complain about that the NCAA does it wrong. We really had 200 rushing yards right there in that game. We are protecting pretty well especially for as many different blitz packages as Louisville brought. They were extremely exotic in how they blitzed – matchups and where they move people. We had to spend a lot of time on it during the week. They got there a couple times and caused a pick one time. We didn't get a guy picked up. For the most part I thought the back and tight ends did a really nice job in the game."
On redshirt senior tackle Cameron Erving's right arm:
"Yeah, I mean just typical banged and bruised. He hit a funny bone as they say."
On if redshirt freshman center Ryan Hoefeld was blocking the wrong defenders:
"No, not necessarily. In fact it could be another guy. Could be a guard, could be a back depending on each situation. Sometimes it may have been once or twice, but of all those times when he's sliding in protection that's somebody else's guy. That's usually a guard, or it could be a side adjustment. Jameis a couple times in that game had blitz adjustments that he could have thrown that he elected to hold the ball and make plays down the field with which he has the ability to do, but also know you may take a shot with that, too. So some of those were on him. He has the versatility to do that depending on the depth of the blitzers and some of the things that go on."
On how Jameis Winston fit the ball through a small window for Ermon Lane's touchdown:
"When he saw…the defender had his back to you. And when a guy has his back to you we teach a lot of guys, 'throw it by their ear'. Throw it by this. They can't see a guy running down. You see it in pro ball all the time. The vertical guy is going down the field, the linebacker's running, they'll throw it on the back shoulder of those big tight ends, and Ermon's a big receiver and he was throwing on the back shoulder and those safeties tried to come across and they collided. But that guy had his head turned and they just stuck it right by his ear."
On if it was one of the best throws that he's seen him make:
"Yeah. That would have been a pretty good one. I tell you what, the other thing is how good a catch it is. To go into that crowd and not hesitate and keep the focus and concentration to catch that ball. Not only catch it, then come out running on the other side and score. I mean, that was a pretty good play on a couple guys' parts right there."
On how the play calling clicked in the second half:
"Well, we did, and Jameis and I got on the same page as far as our decision making. You know, the guy didn't see what we were seeing. When I caught it, he knew exactly what I was wanting to do. If they did this, we were here. If they did this, I was here. You know, he has a lot of that freedom but once he and I got together there and really understood what they were trying to do it really helped."
On if he saved the plays to sophomore fullback Freddie Stevenson and senior tight end Nick O'Leary:
"For situational things and certain looks that we wanted to get to and you know it was a lot of wrinkles we have in there we just haven't shown or just didn't get the right situation to call it. They were just right for that time."
On the status of freshman linebacker Jacob Pugh:
"He should be fine. He should be out at practice today. He and E.J. Levenberry both will be out there today."
On how true freshmen are playing more now than in the past:
"I think for a couple reasons, Tom. One, they're getting developed in high school more and I think they're throwing, catching, the 7 on 7 things, what they're being exposed to. They're coming to school earlier. A lot of them are coming a semester early, you know like Dalvin (Cook) did, to come in the spring and go through that and then go through a whole summer, then a fall camp. It's like you've been here a year. And then I think even coming into summer now, the way the NCAA is allowing you to come in the summer they still get to work out, they still get to get accommodated to all the teammates and things that go on. And those guys still do 7 on 7's on their own so they get a feel for what the offense or defense is and I think all those things contribute to that. And one of the things is that the guys are just so talented. And you've got to recognize those guys that you know you're not going to keep for five years and try to develop them as quick as you can once you see them in practice."
On if it is easier for skill position players to play earlier than linemen:
"Yes. Very good point, Tom. Very good point. I've been around some … Willie Anderson was a guy who started the first day he ever got to Auburn for us. Victor Riley was a guy. Kendall Simmons. I've been around a few linemen who have done that. You know, a lot of our guys did as young freshmen. But it's rare for offensive and defensive linemen to make that impact because of the physicality. Because you're talking about an 18-year-old compared to a 21 or 22, 23-year-old. And the physicality there is very tough. And a lot of times defensive line often will do it more than offensive line because of assignments. There's an old adage; the closer you come to the ball, the more things there are to learn. The further you go from the ball, the less there is to learn but the more athletic ability it takes because you're playing in space. A lot of times it goes back to "If I can learn four or five things, I can play", because it's more based on my ability than my intelligence. Not my intelligence, but my knowledge of what's going on. And you can give a receiver, 'You do these six routes. Back, you do these five plays,' as compared to linemen, which is very tough."
On Pugh and freshman defensive end Lorenzo Featherston still developing their athletic ability:
"No doubt, and their ability to learn. We're complicated on defense and they can stand up. But they've done an excellent job, they really have. That's why I say Jalen Ramsey and Nate Andrews, what those guys did last year was very special also."
On if there is extra pressure with teams coming up in the schedule that can run the ball well:
"It does. But getting Terrance (Smith) and those guys back and keeping six healthy, Matthew (Thomas) and those guys, getting E.J. Levenberry back I think will all be critical. And getting the guys up front but yeah, you do. Because teams are running the ball with more physicality. The more bodies you've got, they take a beating. You've gotta have bodies to rotate in there."
On promising playing time to recruits:
"We don't ever promise anybody will play. I'm gonna say, 'Listen, you'll have a chance and an opportunity and if you're ready.' And a lot of times when they get here and they see them practice, everything they have to learn and what they have to do they kinda… they don't ask you anymore. That kind of takes care of itself. But again, some guys do. And I've been around some phenomenal ones that do. That's why I quit trying to say, 'you're gonna play, you're not gonna play.' You're gonna have an opportunity to play. How you play and how you practice will determine. And I promise I'm gonna play all the good players. So you just kind of let it work itself out."
On his mindset after trailing 21-0:
"How to get the next first down. What's the next best play we've gotta get? And keep guys positive and go to the next play, just like the kids are. And what can I control? This next play and this next drive, and what we have to do right here. And that's it."
On if he has ever trailed by 21 and won a game before:
"We were at Auburn one time and we were down 21. We won a game there one time without scoring an offensive touchdown. And won 30-28. How about that? Let me think back to it and I'll give you an answer. I know we've been down a bunch, maybe not 21. But we've been down quite a few."
On how Virginia may be more dangerous as they are fighting for a bowl spot:
"I think any team is. Whether it's Virginia or anybody else. People know that they have to do things and it's amazing what the mind can do when it has to do it. Kind of like us when we come from behind. I mean, our guys say, 'we have to do this' and you lock in. Virginia's a very talented team and a very well-coached team. And we have to play great football."
On how they have recruited Virginia/Mid-Atlantic area:
"I think they always did, but that's an area we go to, we visit quite often and has very good players. It's in the heart of our conference so that's an area that we're gonna target."
On redshirt senior tight end Kevin Haplea and redshirt sophomore kicker Roberto Aguayo raising money for Fanconi Anemia:
"It's amazing to me what those kids… you think they all care about themselves, but that's not true. I mean what Kevin is doing and what Roberto and all those guys. My hats off to them and the greatest thanks because it's not just for us, it's for all the other children who have it and giving them hope. I think these guys get the big picture a lot, and that's what it's about."
On if this team is at its best when it's trailing:
"Seems to be. Once we get ahead we stay pretty good, too. But this team is a very competitive team. This team understands how to compete and doesn't panic. It's unique in a lot of ways. It's got its own little personality."
On how the defense improved in the second half:
"No, I think we got momentum. Again, I said in the first half I didn't think the defense played that poorly in the first half until we had the turnovers and they got momentum. Then they got to convert them a little bit. But once we got the momentum back they fed off of it. I think Eddie (Goldman) played really well. I thought Mario (Edwards) at times he had some really good plays, he can play even better. Derek Mitchell had his moments, Desmond (Hollin). You know I thought those guys really did play a pretty good game, especially in the second half."
On freshman running back Dalvin Cook:
"Hit home runs. Bounced a couple plays and broke tackles and finished runs. Another thing you don't realize is he caught four balls out of the backfield for 40 yards. (He) picked up blitzes. I'm going to tell you this, even though he had the big plays Karlos (Williams) ran, he missed a run or two on that short yardage on that second-and-one I thought we could have come around (but) I thought he ran very hard and physical in that game and did some things but Dalvin was very special in that game. I was extremely pleased."
On a light bulb turning on in the second half with Cook:
"It did. I think we got in the groove and into the rhythm of things. As crazy as it sounds, Ermon (Lane), Travis (Rudolph) being in there, being some of your own young guys in there you feel more comfortable with those guys some times and they're making plays and I can make plays, I think that even helps a little bit."
On what Cook progressed the most:
"I think his ability to practice and prepare and understand this that it's not just running the ball it's about pass protection. It's about all the (little things) – how you run a route, he's learned to be more detail oriented and not rely on ability."
On how a team can look different from week to week:
"That's what I try to tell y'all, why do you think I'm nervous every week? As a coach you know that. Kids, attitude, personality, who's girlfriend isn't mad at them that week, who's mom isn't mad at them, who's grandma isn't upset with them, how class is going – am I doing well in class, do I have three tests that week or do I not have any tests that week. Look at pro ball, those guys have nothing that distracts them and how up and down they are from week-to-week. A college kid – think of all the things that went through your head at that age. People don't understand, all of those things effect that. You say they shouldn't, well no they're human beings. They do. That's what you say. It's a challenge every week to control their minds to bring them into focus, to understand how to be consistent and get into a routine. That's the hard thing."
On the off the field stuff and taking a look at the Steelers:
"Now they look like – He (Ben Roethlisberger), no one in NFL history has thrown six touchdowns in back-to-back weeks against two good teams. It's competitors though. People, when you fail, those guys have too much talent and when you learn to focus and they concentrate and they have pride in their work and they do it again. The other teams that do it consistently and are playing well and the teams that come into play them say, 'hey, they aren't embarrassing me. They aren't going to embarrass me to and I'm going to step up and make my name today. I'm going to be a competitor today.' I think (that's) human nature. That's what makes sports so different, you don't know. It's that mind set every day. Everybody in the organization of how you go about it. That's why I say, people get so up and down on weekly things. I mean, appreciate winning, appreciate playing well, appreciate – it's so much hard that we make it seem to be out there. It's just the facts of life. If it was, guys would be undefeated all the time."
On how he gets the team to not have a bad week:
"We have had bad weeks, we just overcome. You're not always perfect every week. We've learned to control things we can control and learn that we're never perfect, even though we strive for perfection every day in the meantime we find excellence. I say that all the time but you have to remind yourself of that because if you mess up you forget it and control the next play. Let me manage this situation. Let me move back to this. Let me control what I can control and getting to understand that and I that's been our key that leads so far that we have not been able to panic and focus on the next play in those situations."
On if he's concerned with the blocking on kick returns:
"They did. A couple times we had returns – we waited on a block on a run and we fell down one and we had a return. Most of them – (we) had the blocks and cut twice, if we go get the guy (we get) three yards more on the penetration there's a seam. A couple of them we inches from coming out. It's actually getting better, but we've still got to get the timing of it better."
On redshirt sophomore quarterback Jameis Winston's second interception if freshman wide receiver Travis Rudolph broke off his route:
"He never thought he was going to get the ball. He had another choice on the play – another throw he could have made but he was going to drop it. But, that's what young guys do sometimes and I don't mean – you've got to run five full-speed routes. So our offense is not based on, well, the main play is over here, I'm on the backside I'm not getting the ball. That's not true. Everybody can get it. You've got to get five full-speed routes all the time and I know that sounds crazy and guys that haven't been exposed to that consistenly that's where youth comes in sometimes. Guys think I won't get it with this look. They don't really stop, they just – it's 85 percent instead of 100 percent and that throw it off. That's youth and inexperience and it happened. But that is expected with young players. You've got to take the good with the bad."
On how Jameis Winston handled that scenario:
"Went over and told him, 'listen you've got to run full speed,' I (asked) why he stopped. Okay, we explained it. I said 'listen we get the ball there all the time,' yes sir and he didn't do it again. Just explained it and moved on."
On Ermon Lane letting up on one against Notre Dame before he caught his touchdown pass:
"He did. I think experience, knowledge and getting into that situation for a second time, getting into that environment for a second time is all part of growing. I think it's all part of growing and knowing what you can do."
On Jameis Winston having the ability to erase the three interceptions from his mind:
"It's hard to do. That's one of the unique things about him and our team to play the next play. To go on and block out the past. To me, that's what shows me supreme confidence in yourself. That even – a lot of guys can have confidence and all of a sudden it didn't go well, their confidence goes with it. Certain people it doesn't go. I know I did it, I know I messed up and I know what I did. I'm not perfect right now but let me get in rhythm let me get a couple throws, get my bearings back and you try as a caller to get him some things that will be easy to get back in that rhythm and it takes off. That's a neat thing he has and that is much harder to do than people think it is."
On if he expects redshirt sophomore running back Mario Pender back this week:
"He was looking pretty good. (I'll) be anxious to see. He could be. I'm anxious to see how he is the first couple of days this week. There is a chance. I don't know either way."
On senior running back Karlos Williams still status quo:
"Yes. The administration. The AD (Athletic Directors) knows the situation. They made a statement. We'll move on and whatever that scenario comes to battle. They made a statement, that's the statement they made and we'll move on."
On if what's going on with Jameis Winston is like what happens with a major league pitcher:
"Let me tell you something, very rarely do you go out there and have your best stuff every night. If you asked pitchers in pro ball I bet you'd be shocked of how little percentage, I've got my 'A' game. Every pitch is working, I'm throwing exactly where I'm throwing it. That's with all guys standing still, not people running at him and counting on blocks and counting on routes, counting on coverage and all that stuff. To me that's what makes great players. I got my 'A' stuff, that's great, but if I don't, I'm still making plays and winning games and to me that where truly great players are great."
On redshirt sophomore backup quarterback Sean Maguire's status:
"He's ready to go. We could have played him if we had to. The last three or four days of practice he threw the ball and could go."
On going after punts on Thursday:
"We went after a couple. He (Jalen Ramsey) was inches. A guys hooked him just a little bit, got his should pad and just enough. He was that far off. We went after a couple."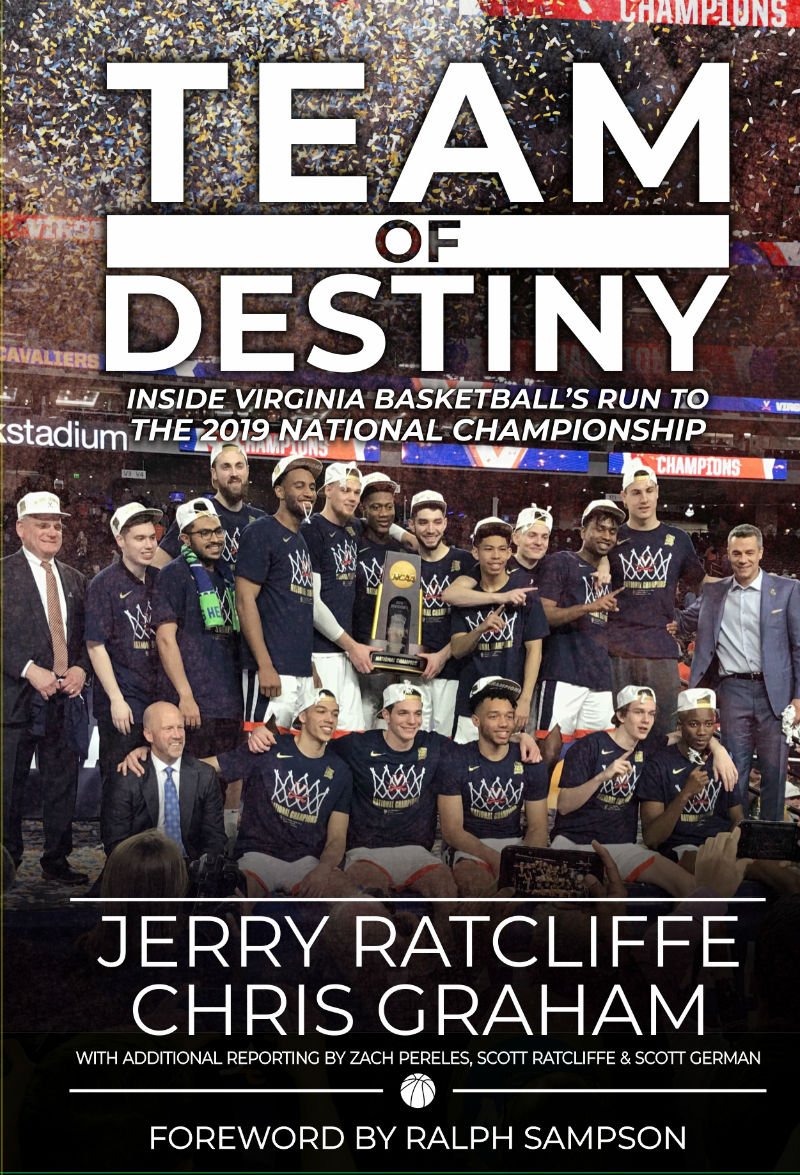 Team of Destiny: Inside UVA Basketball's improbable run
Team of Destiny: Inside Virginia Basketball's Run to the 2019 National Championship
, by Jerry Ratcliffe and Chris Graham, is available for $25.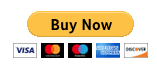 The book, with additional reporting by Zach Pereles, Scott Ratcliffe and Scott German, will take you from the aftermath of the stunning first-round loss to UMBC in 2018, and how coach Tony Bennett and his team used that loss as the source of strength, through to the ACC regular-season championship, the run to the Final Four, and the thrilling overtime win over Texas Tech to win the 2019 national title, the first in school history.