Press Conference: Duke coach Mike Krzyzewski at the ACC Tournament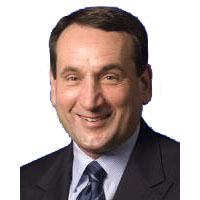 Duke coach Mike Krzyzewski and player Grayson Allen talk with reporters after a 84-79 loss to Notre Dame in the 2016 ACC Tournament.
THE MODERATOR: We're joined by Duke.
Coach, just a brief opening statement, then we'll go to questions.
COACH KRZYZEWSKI: It's like two different games. We played just really well for about 28 minutes, handling a lot of foul trouble. Then we started missing shots. Obviously they were responsible for that, too. We missed free throws.
I really thought that we had that double-digit lead, it impacted on our defense, which is what happens with a young group. We've had it happen before, where when we're not hitting, it totally impacts our defense. They can see that. They're a veteran team. They're a really good team. They saw it.
We had some good looks. Obviously when you get to the foul line, you have good looks. They just took advantage of it.
We did not play well when we stopped scoring the ball. You know, it's disappointing when we played so well, had unbelievable contributions from Jeter and Obi. Marshall, it wasn't a good game for him. Obviously he's playing with a broken nose.
Then I thought we ran out of gas in the overtime. We had a good look to maybe win the game. That's what we have to manage, we have to manage that.
I thought for them Auguste made big, big shots. Obviously the one to tie the game. But I think it was his shot to go from 11 to 8. Getting a three at that time was so big for them because you have more than a five-possession lead, and all of a sudden it — six-possession, two-point lead, you go to a four-possession. It's one of those huge shots.
Then we turned it over right away where Colson got the ball and got a layup. Even at the timeouts we could just not get our team out of it.
Grayson was a battering ram like he's been for us the whole season, tried to carry us. It wasn't enough.
Look, we got better while we were here, which is what we wanted to do. But those six to eight minutes, we were really young. We were real young. Next week we can't be that or else that's it.
I think my team, you know, playing these two games, they're two tough games. Let's get rest. We got to get Matt's ankle completely well and get him back to playing where he was playing before that, get rejuvenated and get going.
The good thing is we're going to play next week. We get out of here tomorrow, get some rest.
THE MODERATOR: Questions.
COACH KRZYZEWSKI: I think I answered just about everything (laughter).
Q. Rebounding has been a big part of Notre Dame's big wins. At the time you were up 16, Duke was dominating the glass. At that point especially Auguste took over the glass. Did foul trouble play a part in that?
COACH KRZYZEWSKI: Foul trouble does because you have guys with four fouls. But, I mean, I'm not taking away from them. They were relentless. That's what they do. Those two kids, Auguste and Colson, they're veterans, really good players.
When we got the lead, we had gotten three or four really good defensive rebounds. When we lost the lead, we did not get them.
But I do think part of that has to do with the fact we weren't scoring. Again, you can be a little bit tired or whatever. But you start hoping. You hope they're going to miss instead of making them miss. If you're hoping they're going to miss, then you're not going to rebound the ball, because they did miss.
If we make one or two plays there, then we have a chance to hold them off. That's a big play. So that should give you confidence going to the offensive end.
I mean, this is what we're doing the whole year. I mean, what we did for those six minutes, when we haven't played well, that's what we do. We let offense affect defense and we don't rebound as well.
The other thing we don't do, we stop talking because we're thinking about what just happened, like I missed, whatever, and we're not that veteran team.
You got to keep talking. You got to keep into it. We were a silent team during that period where we were a very talkative team before that.
Look, I know the symptoms. I know what happens. Hopefully by learning and having a tough defeat, it will drive home if we get into that situation again starting next week.
Q. Mike, Sean has played so little this year. How have you and the staff tried to keep him in the game?
COACH KRZYZEWSKI: A lot of it is his physical condition. He doesn't have great knees. In practice, halfcourt-wise, he's always had a great attitude, has been a great guy for the scout team and that. The guy has confidence. He has an unbelievable attitude. He's actually moving pretty well right now.
The thing is, we're so far into the season, we haven't played two bigs. Then Chase is playing better.
But, you know, it's a good problem in that he's ready and whatever. It's not like, okay, we're going to bench Kennard or Grayson is not going to start or whatever.
Last year, he couldn't get time until the end, the last month (referring to Grayson). But Sean did a great job for us. He and Chase were terrific for us.
Q. Can you talk about Marshall? The mask clearly affected him. He didn't take many shots. The four free throws he missed in a row, they weren't even close.
COACH KRZYZEWSKI: Well, obviously it didn't affect him well because he played a great game 17-10, four blocks yesterday, made not just the winning offensive play and the free throw, but he made a winning defensive play in challenging Barber's shot where he had to pass the ball, then Grayson got it.
He just wasn't the same guy today. Again, I don't blame him. If you get your nose broken, you're wearing a mask, you know…
It just wasn't a good day for him. I'm not blaming the loss on him.
We still had a chance. We were playing beautiful basketball. I mean, big-time basketball. We played just about all zone. That was good, too.
Our guys in a short period of time were so well-prepared and so together, and then, boom. I'm telling you, the not hitting shots, it affects a younger team more. It did today. And then they're really good. They seized on the opportunity. They just seized on the opportunity.
Q. Grayson, you had an embrace with coach when you came out. You seemed emotional. You obviously are playing more games. Was there a reason this loss or this tournament was a tough one for you?
GRAYSON ALLEN: Even though we have more games, I still wanted to win this tournament. I think that final 16 seconds or whatever it was when I fouled out, I mean, it just kind of hit me that we had lost the game and we're packing up and going home.
As a competitor, I want to win the game. I don't want to be the guy going home. All the emotions kind of flooded in at that time.
COACH KRZYZEWSKI: Look, he's as good a competitor as there is in college basketball. We go the way he goes. I'm fine going the way he goes. This kid has been a great, great player for us, a warrior.
I'm proud as I can be to be his coach. He embraces what we want in our program, academic All-American, All-American, warrior, tough kid. That's why I embraced him, just to say thanks, thanks for being on my team.
Q. My producer stole my wojo on Senior-Night-style hug question.
COACH KRZYZEWSKI: That wasn't the same. We won that game. He's getting a lot of abuse. I want to show everybody what I think of him, and what every Duke fan should think about him. He's a great, great player. He's a great player.
Q. Grayson, you did play 84 minutes in 24 hours. Was some of the shooting problem at the end having to do with fatigue, not just for you but your teammates?
GRAYSON ALLEN: Personally towards the end of the game I wasn't dealing with fatigue. It will hit me in five minutes when I feel all the bumps and bruises from the game.
During the game, I just have so much energy, and our team really feels being in the moment of the game, that you don't really feel the fatigue while you're in it.
COACH KRZYZEWSKI: There are certain guys who are never tired, okay? What they're called are special players. I've coached a lot of them, and he's one of them. That's why he's not going to be tired. He's not going to be tired of putting himself on the line, taking a big shot, making a big play.
Q. Grayson, those last 10 or 11 minutes of the second half, what did you notice about Notre Dame's defense? Did they start doing things better?
GRAYSON ALLEN: I think towards the end of the stretch there, they were a bit more active. I think they were getting after the ball more, making it tougher for us to catch on the wings.
We didn't get a lot of second-chance opportunities down the stretch. We did a lot before. They played good defense down the stretch, saying we also missed some shots we would have liked to have hit.
COACH KRZYZEWSKI: We had a couple where we had offensive boards, kicked it out, and we missed what I would call daggers. We're going to take them, but we didn't knock 'em down. That affected us because it's a big-time play that we've always done.
I'm proud of my guys for taking them. But then if they miss, you got to play defense. That's what we didn't do.
I want to thank all the organizers here in D.C. for setting up this tournament for us. It's an honor for us, as always, to be in it. It's my 79th game coaching in the ACC tournament. It's an honor for me and for my program to be a part of it. Thanks a lot for your hospitality.
THE MODERATOR: Thank you.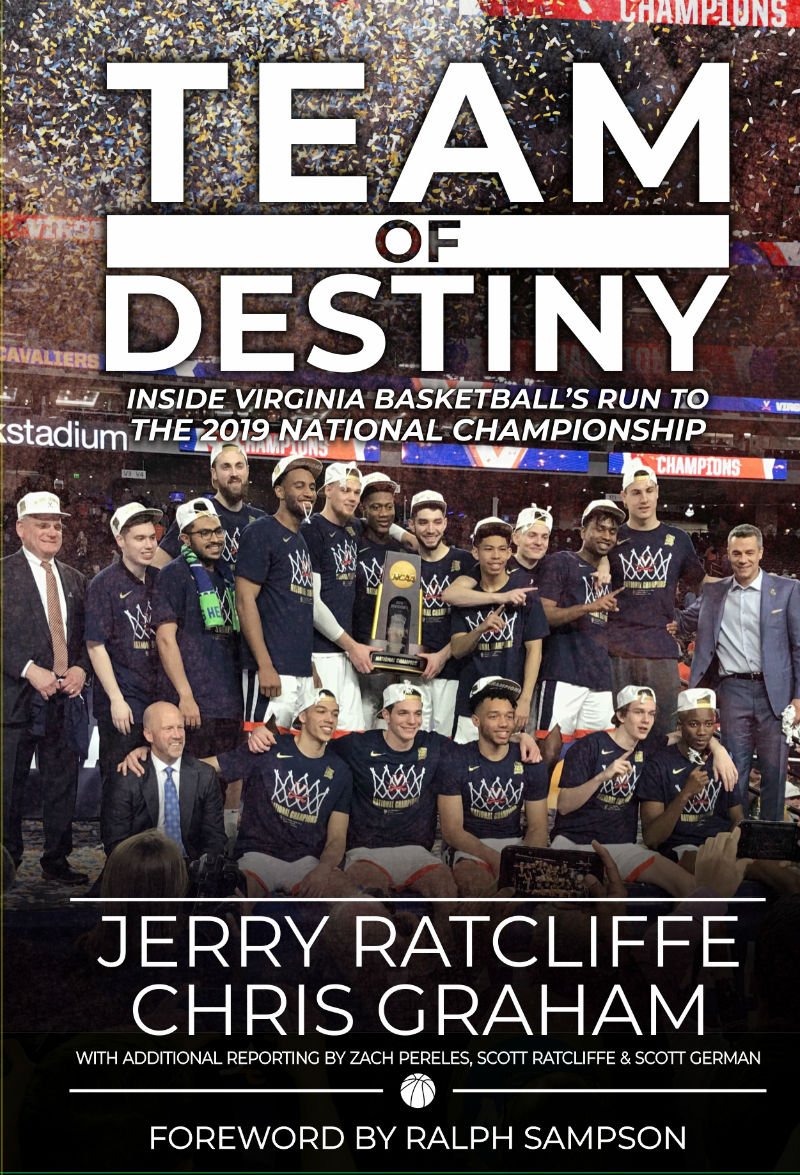 Team of Destiny: Inside UVA Basketball's improbable run
Team of Destiny: Inside Virginia Basketball's Run to the 2019 National Championship
, by Jerry Ratcliffe and Chris Graham, is available for $25.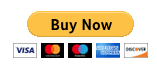 The book, with additional reporting by Zach Pereles, Scott Ratcliffe and Scott German, will take you from the aftermath of the stunning first-round loss to UMBC in 2018, and how coach Tony Bennett and his team used that loss as the source of strength, through to the ACC regular-season championship, the run to the Final Four, and the thrilling overtime win over Texas Tech to win the 2019 national title, the first in school history.

Related Content
Shop Google