Sports
Potomac scores four in fourth, holds on in rain-shortened win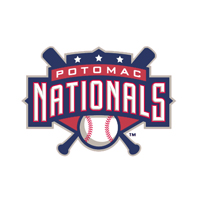 Potomac (31-37-Overall, 16-17-Home) scored a four spot in the bottom of the fifth and hung on through the rain for the 4-1 rain-shortened victory in series Game Two against the Carolina Mudcats (34-32-Overall, 14-17-Road) on Friday night at Pfitzner Stadium.
Trailing 1-0 heading to the bottom of the fourth against Carolina starter LHP Yean Carlos Gil (1-9, 6.39), Potomac plated four runs before the rain started falling and handed Gil with the complete game loss 4-1, his ninth loss of the year.
C Spencer Kieboom began it all with a single. After a 3B Drew Ward strikeout, 1B John Wooten singled Kieboom to third. DH Brandon Millerslapped a double into the left-centerfield gap scoring Kieboom to tie the game and pushing Wooten to third. For Miller he knocked in his 27th and it was his 10th two-bagger. 2B Adrian Sanchez followed with an RBI fielder's choice ball to the 2B Keith Curcio who couldn't handle it cleanly and ultimately only had a play at first base, which allowed Wooten to score for a 2-1 Potomac advantage. RF Estarlin Martinez pumped a ball into the right-centerfield gap and Carolina CF Connor Lien made a dive but couldn't come up with it. The ball went all the way to wall and RF Sean Godfrey tracked down, bobbling it at the wall. Miller scored easily and Martinez chugged all the way around to score ahead of the relay throw from Godrey to Curcio to the C Jose Briceno for the 4-1 lead. Martinez was credited with an RBI triple and scored on the error charged to Godfrey in right field.
RHP Phillips Valdez (1-2, 6.35) made his fifth start for Potomac and had a bounce-back outing, pitching 5.2 innings and allowing one run (earned) on four hits, he walked a batter and he tied a season-high with six strikeouts.
For Valdez the one walk issued to RF Sean Godfrey and then swiped second base, his 10th stolen base of the year. He moved to third base on a Curcio flyout and two batters later 3B Carlos Franco knocked in Godfrey to give Carolina the 1-0 lead at the time setting up the Potomac come-back win.
That was all the Mudcats scored as Valdez took credit for a complete game victory in the 4-1 win for Potomac.
With the Myrtle Beach Pelicans winning tonight, Carolina was eliminated from the Carolina League's Southern Division race and is now 26-12 when they score first. Potomac is now 11-25 when the opposition scores first.
The rain-shortened 5.2 inning game was the first rain-shortened game Potomac has been involved in this season.
Tomorrow's Game Three features RHP Reynaldo Lopez (4-3, 4.85) for Potomac against RHP Andrew Waszak (4-4, 3.29) for Carolina.
First pitch set for 6:35 pm from Pfitzner Stadium and you can listen live via the TuneIn Radio App and at www.potomacnationls.com starting at 6:20 pm with the "P-Nats Lead-Off Show."
Tomorrow night features The Michael Taylor "Flattop" MLB Debut Bobblehead presented by Cowles/Ford/Nissan as well as Faith Night with live music from Keith Elgin. It's Fireworks Night courtesy of WTOP and Kids Run the Bases presented by Glory Days.