Postgame: Virginia Tech coach Buzz Williams, players on loss to Notre Dame at ACC Tournament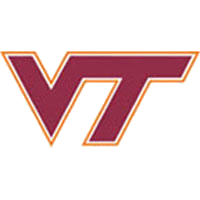 Virginia Tech coach Buzz Williams and players Chris Clarke and Justin Robinson talk with reporters after the Hokies' 71-65 loss to Notre Dame on Wednesday in the ACC Tournament.
Q. Basically, what do you feel was the turning point in the second half? You guys were up 21, you were playing outstanding, and things sort of fell apart. What changed?
BUZZ WILLIAMS: We disintegrated. We didn't guard. They scored 45 points in the last 15 minutes. We were okay offensively, not great. Didn't guard the ball. They forced help, made some threes.
But just completely fell apart the last 15 minutes defensively.
Q. For the players, you're up 17 with 11 minutes to go, and of course it changed there. Did they do certain things defensively to start making it tough looks for you guys? Did they do certain things better offensively during the last 11 minutes? What changed from your perspective?
JUSTIN AMMERMAN: I would say no. Like Coach said, we just fell apart. I mean, it's a learning experience, hopefully we take positives and negatives from this and just move on.
CHRIS CLARKE: I would also say no, as Coach and Justin just said. I think we fell apart, as well, on defense, and I feel like it translated over to our offensive game.
Q. Chris, what happened on the technical foul there?
CHRIS CLARKE: I had the ball from the rebound or whatever happened. Matt Farrell took the ball from me, and I tried to get it back, and he flopped and fell on the ground and got the technical.
Q. Buzz, those last 11 minutes did Notre Dame give you tougher looks? Obviously you guys went kind of cold there; what do you think kind of changed from that standpoint?
BUZZ WILLIAMS: Yeah, the whole ambiance of the game I thought changed after they called the first time-out. I think we scored four points on run-outs. They had scored zero, time-out. So from whatever that number was, 15 minutes to go in the game, they scored 50 points. I think you can point to a lot of things. Offense wasn't great. They started switching everything just to try to keep us in front. Rightfully so. I thought we had done a good job up until that point through the first 25 minutes.
I didn't necessarily think that we were great in the first half or the second half offensively. I thought we were really good defensively in the first half other than their seven offensive rebounds. But if you give up 50 points in 15 minutes, I don't know that as a coach that I would point to offense being a problem.
Q. Coach, I know that you believe your team is an NCAA Tournament team, but what about Notre Dame? Do you feel like them at full strength is an NCAA Tournament caliber team?
BUZZ WILLIAMS: Well, I think after maybe when they won Maui, I don't know what that would have been, maybe the first week in December, the first Monday in December, they were ranked fifth in the country. Those two guys have made a huge difference when they have played. And, you know, I'm not smart enough to be on the committee. I don't even — I try to stay away from all politics. But when you look at their team, I don't think that they're a 10 seed in the ACC with those guys healthy the entire time. I think it changes the complexion of the league race from top to bottom. I think Coach did an outstanding job even keeping them in the mix until those guys got back. I guess that's their fourth game since both of them have been back. Played great at Charlottesville, and then I think they won their other two games, and obviously they won the two games since they've been in New York.
In my opinion, yes.