Postgame: Virginia coach Tony Bennett, players Jack Salt and Ty Jerome, on win over Clemson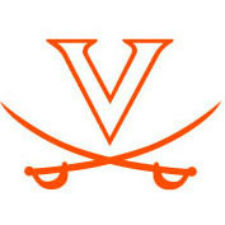 Virginia coach Tony Bennett and UVA players Jack Salt and Ty Jerome talk with reporters after the Cavs' 64-58 win over Clemson on Friday in the ACC Tournament semifinals.
Q. Jack, the fans were chanting "Jack, Jack, Jack, Jack Salt," and they gave you a standing ovation when you left the game. How did that feel and did you even know that was occurring?
JACK SALT: I didn't know. They were probably just surprised I was scoring so much. It was a good game. Ground it out. It was a bit ugly at the end, but it was good to get it.
Q. For the players, there was a play toward the end where Clemson pressed and, Ty, you ended up getting a three at the end of that. I was wondering if you could take me through, you traversed the floor quite a bit before you got the shot. Take me through that play?
TY JEROME: I didn't hit any threes today.
TONY BENNETT: Was it a two?
TY JEROME: Okay. I guess we just broke the press and let the clock run down, and I just — you know, the floor was spread, and I made a play down to the shot clock.
Q. Tony, Clemson kind of had its way in its first 10 minutes and then you held them without a field goal for the final 9:27. What changed and what adjustments did you make?
TONY BENNETT: Well, they were aggressive. They're a good team, and I think Brad has done a terrific job without Grantham. And the first time we played them was the very first game they were without Grantham, and I think now they're comfortable in their roles, and their roles are very aggressive off the dribble. They spread the floor and attacked us. We were on the edge with our transition D and Thomas did a heck of a job on the interior. They were the aggressors. We were kind of a little on our heels, not for a lack of effort, but then I thought the guys really buckled down. I thought Jack gave us some good stops, Ty, and I think our team defense picked up. And they're not going to make every shot, so we bothered some shots, and then some of our shots started falling.
Q. There was a pretty cool moment in the game in the first half, you guys were playing great defense, the shot clock was winding down, and the crowd got loudest when you all were playing defense. Can you talk about how great it is for your fans to just really enjoy defense and enjoy the way you guys play?
TONY BENNETT: You've never been to a game at the John Paul Jones arena, I can tell, so we'll have to get you a ticket so you can come. They like it when we get stops. That's what we try to do. And that's what our great crowd — they appreciate these guys laying it on the line.
Whenever you play, well, most teams, but Clemson, this was a blue collar game where you're gust gonna have to fight for everything, and both teams try to really play hard-nosed defense. But I think our fans have appreciated how hard these guys play and know that that's been our way.
Q. Jack, Elijah Thomas had a really solid day but seemed like he was able to get some shots up over some pretty solid defense. How do you overcome that during the game and what were you seeing offensively that you really liked in that stretch in the second half?
JACK SALT: He's a great post player. He's got some really good moves. I was trying to meet him two deep in the post and he just made really good moves and scored on me quite a bit.
But on the offensive end I just — the opportunities were there, and I just converted on it and got a few shots up.
Q. Tony, obviously a big play in the second half was the flagrant foul. What did you see there, and just talk about the impact it had.
TONY BENNETT: Yeah, I didn't. I was trying to ask our SID Eric, I said, did you see anything? And they didn't show a replay. But Roger Ayers, who I trust, he said, you're not going to like it, you'll see on the replay, but his elbow went, hit him — I don't know where he hit him, but we'll have to learn and grow from it. Mamadi is pretty gangly and sometimes his elbows get up there. It wasn't intentional. But those are important plays, but I liked how we responded. I think, if I'm not mistaken, is that where Jack scored right after that, and then we got a couple stops, Ty made that big long two you're talking about. Those are the plays that you have to make against a hard-fought — in a hard-fought game.
Q. Ty, Clemson got within four early in the second half and you scored, you guys scored 10 in a row. What do you recall about that run that kind of gave you some separation there?
TY JEROME: Early in the second half you said? I think basketball is a game of runs, and at this point of the year everyone is playing their best basketball or everyone is amped up, so I think everyone is going to make runs, especially a team like Clemson, a really good team, they don't give up. So we just stayed poised. I guess Mamadi must have given us a huge lift. He did today and yesterday, so he's been huge for us. It's just our job to stay poised.
Q. What does it mean to you to make the ACC Championship Game, and what would it mean to win the ACC title if you do tomorrow?
TY JEROME: It's a big step in the right direction, and we're just going to rest up and get ready to play a good team, whoever it is, tomorrow.
JACK SALT: Yeah, just excited to have a good game tomorrow against UNC or Duke.
Q. You talked about playing UNC or Duke tomorrow, two of the blue bloods. Do you look forward to facing one of those teams just for the fact of their stature and their history?
JACK SALT: For sure those are two great programs, and any time we have a chance to go against them it's a great opportunity, so we're very excited for the game tomorrow.
TY JEROME: I think at this time of the year and at this stage, everyone is really good, so if it's Duke, UNC, Clemson, whoever it is, it's going to be a good game.
Q. Marcquise Reed, all-ACC, scores almost 20 points a game against everybody else in this league. He's had six against you both games, 2 for 14 today. Is that just UVA defense, or is that a game plan for the leading scorer or the other team?
TONY BENNETT: Well, we just talk about making all of their players earn, and if they're making contested, tough shots like Thomas did some today, we take our hat off and we live with it.
I thought Jack — sometimes we didn't trap. He played good one-on-one defense, Thomas scored, we live with it. Same thing with those guys. I think we made them shoot mostly contested shots, and that's all you can do. Sometimes you can run guys at and double, but we had different guys guarding him, but most of his shots were contested, and I think he had to earn his looks, and that was the difference.
Q. Tony, can you talk about Mamadi's stretch there, and if he continues to play like he has the last few games, what can he do for you now in the postseason?
TONY BENNETT: Yeah, well, any time when we got interior scoring, Jack gave us, and Mamadi, both today, Mamadi as Ty said, yesterday and today, just you can throw it inside and he's so quick off the floor and he can manufacture some interior scoring, then it loosens it up for our perimeter guys. He's quick defensively, so he's coming in the right direction. He's still kind of new to the game, and every experience he gets is valuable. But for sure interior scoring, inside out balancing it is big. And I'm so happy to see both of those guys step up in a real tough, hard-fought game.
Q. Jack, you had the game high in rebounds today with eight, and just want to know, were Clemson's bigs ready for your post presence and presence on the boards because it didn't seem like a lot of those tip drill kind of rebounds happened today the way they happened against Louisville?
JACK SALT: They were pretty hard on the boards. They were boxing us out some when we were crashing. So no, I think we were just playing us tough down there and we had to fight to get a few of our rebounds. And I thought the guys — the bigs and the guards did a pretty good job.
Q. Coach, you've had more than 30 games to evaluate this team. How does that athleticism compare to groups you've had in the past, and why do you feel your brand of basketball fits this roster so well?
TONY BENNETT: I'm not sure. I look keeping looking to your left, my right, and I see No. 12, Joe Harris up there, who I'm so thankful that we had him. I've been blessed to have such good players.
More specific to answer your question, this is a complete group. Their unity is as good as any as I've ever coached, and those other teams had very good unity. I think there's some balance. We have good size, and they're relentless the way they play, and that's the way we have to play to be good.
They probably could play a lot of ways, but I think this way fits this group of guys, and they have bought in and embraced it in a way that I'm thankful to have, and they've been a joy to coach.
Q. Talk about Reed; what did you guys do to contain him tonight because normally he's a good player outside the perimeter.
TONY BENNETT: I think we just made him earn his looks and contested his shots, just because those guys can get going, we know that, and I thought he was challenged most of the time, and he probably missed a couple open ones, but it was players like that, they have to earn their looks.
Q. Tony, I'm asking the question here not with a cynical tone but with a questioning tone; you've got the best defense in the country, you're going to be able to be in every game. How would you describe your confidence level with the team's ability to score against maybe teams that are going to look more athletic?
TONY BENNETT: Well, I think you maybe misspoke there because you don't ever assume defensively that you just got it and you're going to show up. We weren't quite right to start the game and they had their way, so you have to — they have to be so right defensively, and that's where you start.
I think we showed some interior scoring. We've showed Ty can make some plays. So I think that balance is important, and these guys play the right way, so I think they're a balanced, efficient team.
But Clemson is a good defensive team, and that was just one of those games where you're going to kind of be going at it.
Q. Tony and Ty, Jack is a young man of very few words. Could you two guys talk about what he did tonight and what he gives you each night?
TONY BENNETT: Well, I think that chant you started, you missed one of the Jacks. I think you said Jack seven times not six times, the Jack Salt chant. But Jack and Isaiah, but I'll talk about Jack, they embody everything that our program — we're here because of guys like that who are servants, who screen, run the floor, rebound, and do whatever you ask. And he's unbelievable. And he was named a captain this year as a third year, which we usually don't do eligibility-wise. So he's just all heart, and he'll do whatever you ask. That's the way he was raised. And that's how it is probably in New Zealand, right, you just fight and you don't back down, and I was fortunate enough to live there to see that, but I think we have a team full of guys like that. But again, that's what I'd say.
TY JEROME: I don't know what I'm going to say after that.
JACK SALT: You don't have to say anything.
TY JEROME: He's not really a man of few words, though. He might be shy up here, but he's not really a man of few words.