Sports
Portland defeats Richmond, 7-1, completes sweep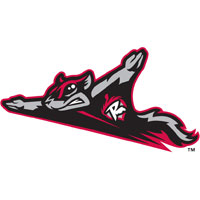 The Portland Sea Dogs (78-50) completed a three-game sweep of the Richmond Flying Squirrels (70-57) with an emphatic, 7-1, win on Sunday afternoon at Hadlock Field.  With the loss, the Squirrels' magic number to secure a playoff spot remains at 10 with 15 games to play.
The second inning proved disastrous for righty Kyle Crick.  Crick, who struck out the side in the first, conceded a lead-off single to Stefan Welch to start the frame.  He then struck out Jonathan Roof and walked Kevin Heller.  Another strikeout followed, but so did another walk to Mike Brenly.  The walk to Brenly loaded the bases.  Crick then walked Shannon Wilkerson to force in a run.  With Crick's pitch-count rising, Mike Miller brought in another run with a swinging-bunt single.  Crick hit the Giants' single-inning pitch limit and was removed from the game with the Squirrels trailing, 2-0.  Lefty Phil McCormick came on and conceded a three-run double to Michael Almanzar as the Sea Dogs batted around and took a commanding 5-0 lead.
All five runs were charged to Crick (6-7), who took the loss over 1 2/3 innings.  He conceded just two hits, but walked four.  All five outs that he recorded were strikeouts.
Portland tacked on a run against McCormick in the third.  McCormick hit Welch to start trouble.  He then walked Heller and conceded a single to Ryan Dent to load the bases.  Mike Brenly followed and made it 6-0 with a ground ball fielder's choice.
Right-hander Carlos Alvarado was next up out of the Richmond bullpen.  He was victimized by David Chester in the fourth inning, conceding a towering solo-home run to left field that stretched the Portland lead to 7-0.
Tyler LaTorre put the Squirrels on the board for the first time in the fifth inning.  He cracked his first home run of the season off of righty Mike Augliera.  The first chink in the armor for Augliera was a solo-shot to right-center field.
Augliera (6-10) earned the win over six sturdy innings.  He allowed just the lone run on six hits, walked two and struck out six.
Left-hander Robby Scott maneuvered through two scoreless innings before handing it off to right-hander Aaron Kurcz.  Kurcz struck out the side in the ninth to complete the sweep.  Richmond ultimately used seven pitchers in the ballgame.
The Squirrels will return to Richmond, VA, to enjoy an off day on Monday.  They begin a six-day, seven-game home stand at The Diamond on Tuesday night.  They will welcome the New Britain Rock Cats and complete a ballgame suspended at New Britain Stadium on May 22nd before playing a seven-inning series opener.  The continuation will begin in the second inning at5:35 p.m.  The Flying Squirrels Pregame Warmup will begin at 5:05 p.m. on Sports Radio 910 and SportsRadio910.com.