Sports
Poll: Who are you rooting for in the Super Bowl?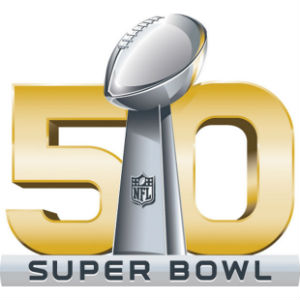 Americans' loyalties are pretty much evenly divided this Super Bowl Sunday, according to numbers from Public Policy Polling.
Taking a break from asking people about Donald Trump and Hillary Clinton, PPP found that 40 percent of the country is rooting for the Carolina Panthers, and 40 percent are rooting for the Denver Broncos.
The other 20 percent are, ostensibly, watching for the commercials.
Rooting interests aren't conflicting much with who folks think will win the big game: PPP finds that 56 percent of us have the Panthers winning, with 32 percent going Bronco.
Breaking it down, white folks (46/34) and seniors (55/28) are more likely to root for Denver, while the Panthers have the backing of nonwhites (53/26) and people under 45 (46/31).
With a good bit of focus on the negative attention from some quarters (ahem, tight-ass white folks) on Carolina quarterback Cam Newton, it might surprise you to learn that the 2016 MVP is generally pretty well-liked. Newton is viewed favorably by 57 percent, with 16 percent viewing him unfavorably.
Denver QB Peyton Manning, the star of so many TV commercials, has a 77/11 favorability split.
There is a divide on partisan lines, naturally: Manning has a 79/12 favorability split among Republicans, while Newton's split among Republicans is 48/24.
Republicans (48/31) generally approve of Newton's touchdown dances, but seniors (32/43) generally disapprove.
Democrats (70/17) and people under 45 (67/21) wonder what the big deal is about the TD dances.
Some other notes from the polling:
The New England Patriots are now America's most hated team (23 percent). The Dallas Cowboys, long the most hated, are now second at 20 percent. Only 27 percent think the Cowboys are still deserving of the moniker America's Team. That's what two decades without a Super Bowl will do. (Thanks, Tony Romo.)
There is no clearcut favorite team. The Green Bay Packers are the top choice at 15 percent, with the Panthers next at 13 percent, and the Cowboys at 10 percent.
Only 25 percent think the Washington Redskins should have to change their name, with 64 percent thinking the name should be left as is.
Sixty-four percent would let their children and grandchildren play football, with 23 percent saying they wouldn't. Concussions, CTE, whatever, right?