Poll: Virginia voters back Atlantic Coast Pipeline, kinda, sorta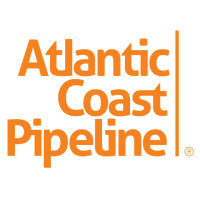 A new poll from the Virginia Chamber of Commerce shows at first glance broad-based support for the proposed Atlantic Coast Pipeline.
But what role did the wording of the question play in the results?
Poll respondents were read the following description before being asked their opinion on the proposed pipeline: "There is a proposal to build an underground natural gas pipeline called the Atlantic Coast Pipeline. The pipeline would bring domestically produced natural gas to families and businesses in Virginia and North Carolina to meet energy and electricity needs.  The pipeline would begin in West Virginia, travel across Virginia, and end in Eastern North Carolina."
Nothing leading there, right? "Domestically produced natural gas" "to meet energy and electricity needs."
Sounds innocuous.
There's nothing in there about environmental or private-property rights concerns, which may sway some who would otherwise express support to think even a little differently.
So in that context, let's now consider the results: 55 percent responded to the Chamber of Commerce poll that they support the proposed Atlantic Coast Pipeline, with 29 percent opposed and 16 percent unsure.
Dominion Virginia Power seized upon the poll numbers in a statement issued Wednesday morning.
"The Virginia Chamber of Commerce's poll released this morning once again confirms that the overwhelming majority of Virginians support the Atlantic Coast Pipeline. If this were an election, it would be a landslide. Virginians understand that natural gas is a cleaner alternative to coal and that this pipeline will help us improve our environment. They understand that we need to build new infrastructure to grow our economy and power the lives of a growing population. While a small but vocal minority of opponents has received disproportionate attention, the vast majority of Virginians support this pipeline as a common sense solution to our growing energy needs. They want a cleaner environment; they want new industries; they want good-paying jobs. And they understand that it takes infrastructure like the Atlantic Coast Pipeline to make it all possible."