Poll: Americans back March For Our Lives, gun control measures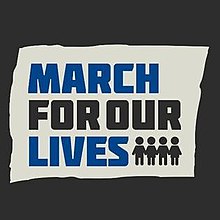 Americans side more with the high school students leading protests against gun violence than they do with the NRA. This is from a new poll by Public Policy Polling, which registers the favorability for the student-led March For Our Lives movement at 56 percent, with 34 percent expressing disapproval. The NRA is viewed favorably by 39 percent, with 44 percent viewing the organization unfavorably.
Actually, the slight net negative for the NRA is a bit of a surprise, considering the cartoon-villain caricature painted across the board in the news media, and the NRA's own missteps in helping advance the media narrative.
The small net negative for the NRA is also surprising in light of the views of Americans on the key issues in the gun debate. The PPP poll registers 87 percent supporting background checks for all gun buyers, with even 85 percent of Republicans noting their support.
Sixty-four percent support a ban on assault weapons, with 26 percent opposed. Democrats split 78 percent/15 percent in support of an assault-weapons ban, with independents at a 61 percent/25 percent split, and a plurality of Republicans – 49 percent to 40 percent – backing a ban.
Finally, those polled were asked their opinion on the idea of arming school teachers as an approach to preventing gun violence in schools. Only 35 percent think that's a good idea, to 53 percent who say it's a bad one.
Full results here.
Story by Chris Graham