Planning a Paris trip: Enjoy the benefits of hiring Paris airport transfers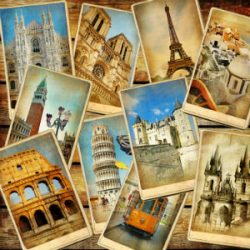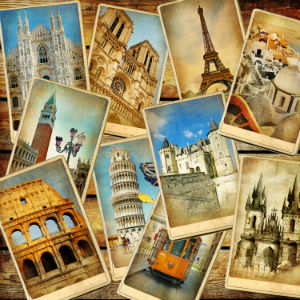 So are you planning to visit Paris for the first time?  Many movies have been made about the beauty and charm of Paris. Numerous novels and songs have been written and cute proposals have been dreamed of, all with the backdrop of Paris.  The city defines both fantasy and romance. Visiting a new city for the first time can be difficult for many people. Whether you traveling with family or for business purpose, there are important factors to keep you up when you are planning your trip.
The certain factors including the hotel or other accommodation considerations, navigation, food, airport transfers, etc. nowadays, travelers are trying to avoid renting cab service from airport to the destination. Instead of that more and more traveler preferred to book private airport transfers because of its great benefits.
Airport transfer services have made the life of tired travelers very easy. Just think of the worries and the stress, that you will be avoiding when you start using these services. By booking an airport transfer service you will be relieved that there is a taxi waiting to pick you up as soon as you land. An airport transfer service ensures that the traveller gets the most comfortable ride and their needs addressed.
Here are a few great benefits of booking an airport transfer service.
NO WAITING IN QUEUES
Waiting in a long queue, with one eye on available taxi and another eye on the luggage is difficult and exhausting. By hiring a good airport transfer service, you can eliminate this part, as your airport taxi will be waiting for you immediately after you land at the airport. All you need to do is to walk over to the taxi, get inside the cab and enjoy the ride.
A COMFORTABLE RIDE
After a long, tiring flight, all you need to do is to relax peacefully for some time. In a private airport transfer, you can take a nap in the back seat while the driver takes you to your destination. Whether you are a first-time traveler to Paris or a frequent one, you can be assured that your ride will be comfortable and professional, and you will arrive your destination on time.
NO ADDITIONAL EXPENSES
When you hire a private airport transfer service, you only have to pay for riding services, and you don't have to worry about the toll taxes, fuel expenses, car rental and other cost associated with it. All in all, these additional expenses keep on increasing and can damage the transfer budget.
EXPERIENCED AND RELIABLE DRIVERS
A great vehicle is not only an important part of an airport transfer service.  The other important part is the driver. If the chauffeur is friendly along being experienced, then a traveler can relax easily. Using Paris airport transfer services, you will be assigned to a driver who is familiar with Paris and knows the routes to avoid.  A good driver very well knows when or when not to interact with the traveler. Nobody likes a driver who constantly keeps updating about their personal life.
With the above-mentioned benefits, you will miss out a bunch of great opportunities if you won't use Paris airport transfer service on your next visit to Paris.
Comments