Pittsylvania County farmer receives tractor as Southeastern Farmer of the Year prize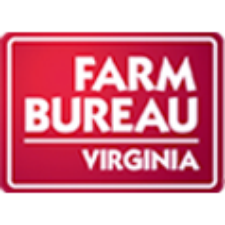 Southeastern Farmer of the Year Robert Mills Jr. of Pittsylvania County received a Massey Ferguson tractor from Massey Ferguson North America and Boone Tractor on Jan. 26. This is Mills' prize for winning the Swisher Sweets/Sunbelt Expo Southeastern Farmer of the Year award.
It recognizes excellence in agricultural production and farm management, along with leadership in farm and community organizations. The award also honors family contributions in producing safe and abundant supplies of food, fiber and shelter products.
As part of his overall prize package, Mills received $17,500 in cash and the use of a Massey Ferguson tractor for a year. Massey Ferguson North America and its parent firm AGCO have been long-time sponsors of the award.
"We've been a partner for the Southeastern Farmer of the Year award for more than 20 years," said Ash Alt, AGCO field marketing manager. "This is our chance to give back to those who give each of us so much to be thankful for. We are pleased to provide one year's use of a Massey Ferguson tractor to Robert Mills."
AGCO and Boone Tractor of Danville worked together to pick out a Massey Ferguson tractor that would meet Mills' farming needs. Mills grows hay and tobacco, in addition to raising cattle and chickens. The tractor that was selected for Mills will help him harvest hay and feed livestock.
In addition to farming, Mills holds leadership positions within the agriculture community, including serving on the Virginia Farm Bureau Federation board of directors and as president of the Virginia Department of Agriculture and Consumer Services board. He also serves on the boards of the Virginia Tobacco Region Revitalization Commission, a Farm Credit nominating committee, the Virginia Tobacco Growers Association, the College of Agriculture and Life Sciences at Virginia Tech and the Virginia Tech Board of Visitors.
"This whole experience has been so great and I can't say enough about the sponsors of the award, including Boone Tractor and AGCO," Mills said. "I'm excited to start a new relationship with Boone Tractor, which is close to home."