NFL
Pittsburgh stymied by rugged New England defense: Steelers fall to Pats, 17-14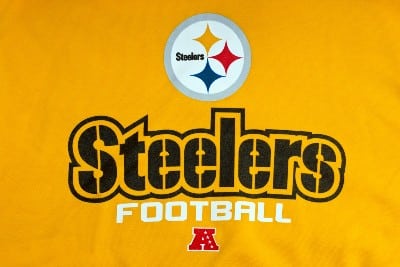 The Pittsburgh Steelers got within a field goal with a touchdown and two-point conversion on the first play of the fourth quarter, but the New England Patriots were able to run the final 6:33 off the clock, converting a pair of third downs on the clinching drive, to close out the 17-14 win.
The Patriots (1-1) held the Steelers (1-1) to 243 yards, with Pittsburgh QB Mitch Trubisky having a pedestrian day under center – 21-of-33, 168 yards, one TD, one INT and a 73.8 passer rating.
The Steelers offense had managed just a pair of Chris Boswell field goals – from 36 and 52 yards – until Trubisky connected with Pat Freiermuth on an 8-yard TD pass early in the fourth.
The Trubisky-to-Diontae Johnson two-point pass made it 17-14 New England with 14:58 left.
The Steelers got the ball back for two more possessions, but both were three-and-outs.
New England QB Mac Jones had an average day himself – 21-of-35, 252 yards, one TD, one INT, 79.7 passer rating.
Wideout Nelson Agholor had a monster diet for the Patriots, hauling in six catches on six targets for 110 yards and a TD.