Peter Hawes joins staff at MACAA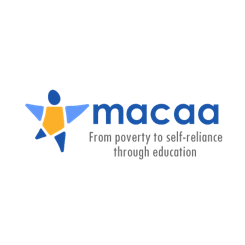 Peter G. Hawes, a recent graduate of the Batten School of Leadership and Public Policy at the University of Virginia, has joined the Monticello Area Community Action Agency (MACAA) as Senior Program Director.
The Senior Program Director is responsible for overseeing several of the agency's programs, preparing grant proposals, and reporting on program outcomes. This position also serves as a member of the senior management team and supports and promotes the mission, vision, and values of the agency.
Mr. Hawes, a Fulbright Scholar who worked in Nepal as a teacher and school administrator, also worked as an intern at the International Rescue Committee in Washington, DC and completed a project at the National Community Action Foundation. He brings with him skills in research and analysis, strategic planning for nonprofits, and public engagement at multiple levels.
About MACAA
The Monticello Area Community Action Agency (MACAA) has been serving low-income families in the Charlottesville area since 1965. MACAA works to improve people's lives by helping them become self-sufficient. MACAA achieves this through a variety of programs that serve families and individuals in the city of Charlottesville and the counties of Albemarle, Fluvanna, Louisa and Nelson. Current programs include: Head Start, Hope House, Project Discovery, and Rural Outreach.