Pelicans shut down Lynchburg Hillcats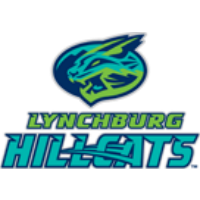 The Lynchburg Hillcats tallied just six hits in 5-0 shutout loss to the Myrtle Beach Pelicans on Wednesday. The Hillcats (23-20) were shutout for the second time this season and the first time since May 1 in their defeat against Myrtle Beach (19-27) in game three of the series.
Alex Lange (Win, 2-2) led the way for the Birds. The right-hander pitched six shutout innings and struck out a career-high 10. Ryan Kellogg (Save, 1) pitched three perfect innings out of Myrtle Beach's bullpen, retiring all nine hitters he faced.
The Pelicans opened the scoring in the second inning. Wladimir Galindo singled to lead off the inning, and later came around to score on a Connor Myers sacrifice fly for a 1-0 lead.
In the sixth, Myrtle Beach added their second run on another sacrifice fly. P.J. Higgins led off with a double, advanced to third on a fly out, and scored on a sac fly by Tyler Alamo.
The Birds tacked on three more runs in the seventh. Kevonte Mitchell hit a solo home run, his second of the season, and Jhonny Pereda cracked a two-run single, extending Myrtle Beach's lead to 5-0.
Hillcats starter Sam Hentges (Loss, 3-3) allowed two earned runs on five hits in six innings, striking out four. Anderson Polanco allowed three runs in the seventh inning and Billy Strode pitched a scoreless eighth.
The Hillcats will wrap up their series with Myrtle Beach on Thursday with the finale of the four-game series. Right-hander Felix Tati (1-1, 2.25) will start for Lynchburg, while the Birds will send right-hander Matt Swarmer (4-2, 2.75) to the hill. First pitch is scheduled for 7:05 p.m. at TicketReturn.com Field.
Max Gun will be on the air from Myrtle Beach at 6:55 p.m. with the Hillcats pre-game show on TuneIn Radio and the Radio434 App.
For tickets and more information visit Lynchburg-hillcats.com, the City Stadium Box Office, or call 434-528-1144.
Comments