Paramount Presents: An Evening with Gladys Knight on Aug. 18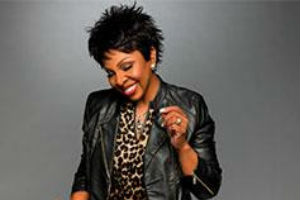 The "Empress of Soul," Gladys Knight will perform live on The Paramount's stage on Sunday, Aug. 18 at 8 p.m.
The great ones endure. Gladys Knight has long been one of the greatest. Very few singers over the last fifty years have matched her unassailable artistry. This seven-time Grammy winner and Rock & Roll Hall of Famer has enjoyed #1 hits in Pop, Gospel, R&B, and Adult Contemporary, and has triumphed in film, television, and live performance.
Known for hits like, "I Heard It Through the Grapevine," "Neither One of Us (Wants to Be the First to Say Goodbye)," "Midnight Train to Georgia," and "License to Kill," Gladys is still hitting the road with the same electrifying energy she's had for over 50 years. Don't miss the train on this one.
Tickets for this performance are on sale to Paramount Star Circle Members on Monday, April 22 at 10:00AM; to Paramount Members on Wednesday, April 24 at 10:00AM; and to the General Public on Friday, April 26 at 10:00AM. Tickets can be purchased by calling The Paramount's Box Office at 434.979.1333, online at www.theparamount.net, or in person at the Box Office Monday through Friday from 10:00AM until 2:00PM.
Comments