Sports
Orioles salvage finale in Yankee Stadium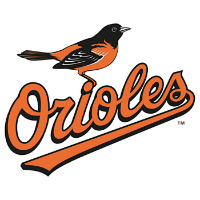 Steve Pearce had three hits and three RBI, and Mark Trumbo hit his 40th homer of the season to power a 5-0 Baltimore win at New York on Sunday.
Kevin Gausman (6-10, 3.73 ERA, 1.31 WHIP) scattered seven hits in seven scoreless innings, striking out nine without issuing a walk.
C.C. Sabathia (8-11, 4.31 ERA, 1.35 WHIP) took the loss for the Yankees, giving up three runs on six hits in six and two-thirds innings, striking out eight and walking two.
Pearce (.301/.380/.510, 12 HR, 33 RBI), acquired from Tampa Bay on July 31, was 3-for-4 in the leadoff spot on Sunday.
Manny Machado (.309/.360/.564, 31 HR, 81 RBI) was 3-for-5 with a run scored.