Sports
Orioles drop third in a row, blown out by Yankees, 7-1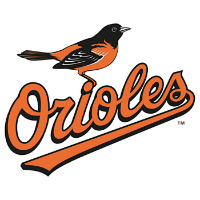 Nathan Eovaldi and two New York relievers held Baltimore to four hits in a 7-1 Yankees win in the Bronx on Tuesday.
The loss was the third in a row for the Orioles (53-39), whose lead in the AL East over Boston is down to a half-game.
Eovaldi (8-6, 4.93 ERA, 1.37 WHIP) gave up a run on four hits in five and a third innings, striking out one and walking two.
The New York bullpen shut it down from there, retiring the final 11 O's hitters in order.
Vance Worley (2-1, 3.16 ERA, 1.38 WHIP) took the loss, giving up three runs on three hits in four and a third innings, striking out three and walking four.