Opportunity is Knocking to include Augusta County, Waynesboro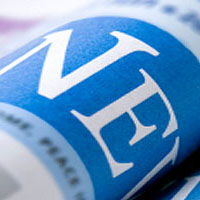 Opportunity is Knocking, a career path fair for entire families, will include invitations to families of Augusta County and Waynesboro Public School systems this year.
In its first four years, the career fair was primarily targeted at Staunton City School families. The fair is scheduled 1-4 p.m. Saturday, Jan. 13 at Staunton's Booker T. Washington Community Center.
Now in its fifth year, event founder Carla Vandevander felt the timing was right to expand.
"We're all integrated; one community," Vandevander, education leaders instructor at Mary Baldwin University, said. "Even though we may be independent cities, it's really one big community. It's going to benefit all of us."
Opportunity is Knocking started when Vandevander invited leaders in the community to create a fair that mapped out roads to success for families (parents included) of Staunton City Schools. The hope was that the event could help all students – from the college-bound to students headed straight into the workforce – map out a clear path to success in the community.
The one-day event has a gymnasium full of vendors. Military recruiters explain post high school options. Local businesses recruit and explain their respective companies. Guidance counselors help students map out their passions with academic courses. Vocational school vendors show how they can help prepare students for college or the workplace.
Opportunity is Knocking is intentionally designed to help every kid from every socioeconomic status visualize a successful life path.
"It's perfect for adults or kids of all ages," Vandevander said. "There's lot of research that shows even little kids who have an idea of what they want to do when they grow up – even if it changes 20 times – do better in school, and, of course, adults may need to change their career path. It's really for everybody."
First-place winner of the prestigious Laurie Horne Family Award in 2016, Opportunity is Knocking was a smash hit in the community from its 2014 inauguration. Hundreds of participants have attended the event, with numerous success stories having their beginning at the fair. Dozens of local restaurants and area businesses support Vandevander by providing food and extravagant door prizes.
"There's plenty of opportunities out there, and sometimes we're not aware of them," Vandevander said. "This is our attempt to get that information out to everybody."