Sports
ODU rides big first inning to win over VMI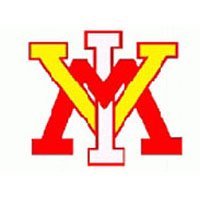 The Old Dominion Monarchs scored seven runs in the first inning and never trailed, en route to an 8-2 win over the VMI Keydets Tuesday evening in Norfolk, Va.
ODU (17-4) struck early, as the Monarchs hit for the cycle in the game's first four batters. A two-run home run by catcher Kyle Beam was the big blow, and VMI (13-10) also committed two errors in the seven-run first inning frame.
On the mound, Micah Gorman (0-3) took the loss as he was charged for seven runs, five earned, in four innings. He struck out four and walked two. Victor Diaz (3-1) was the starter and winner, as he went five scoreless innings. Diaz allowed three hits and struck out two.
After the seven-run first that saw ODU send 13 men to the plate, the Keydets got on the board in the sixth. Nathan Eaton led off with a walk and moved to second on an infield out. Collin Fleischer was hit by a pitch, and Peyton Maddox blooped a RBI single to score Eaton and make it 7-1, ODU.
The Monarchs got that run back in the bottom of the frame on a sacrifice fly by Chris Livers against Michael Geary.
The Keydets capped the scoring in the ninth, when Jake Huggins walked, moved to second on a wild pitch and scored on Jacob Jaye's RBI single that accounted for the final margin.
Offensively, Maddox went 2 for 3 with a RBI to lead VMI while Nick Walker and Zach Rutherford had three hits apiece for ODU.
VMI baseball will return to action Wednesday, when the Keydets and Monarchs wrap up their midweek series at 3 p.m.