Top News
ODU rallies, holds off Liberty, 21-17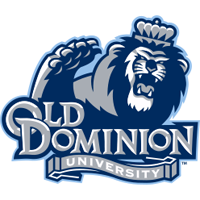 Taylor Heinicke hit Blair Roberts for a 27-yard touchdown pass with 28 seconds to go to lift Old Dominion University football to a 21-17 victory Saturday night at Foreman Field at S.B Ballard Stadium.
The Monarchs trailed 17-7 in the fourth quarter, but Aaron Evans returned a punt 64-yards for a touchdown with 4:22 remaining in the game to put ODU within three at 17-14.
The Old Dominion defense, which held Liberty to 17 points and the second lowest output of the season, stopped Liberty and forced a punt to give ODU the ball back at the 27-yardline with 1:20 to play in the game to set up the game-winning touchdown.
Liberty drove to the ODU 35, but Fellonte Misher batted down a hail mary attempt from Josh Woodrum.