Sports
ODU loses at Pitt, 35-24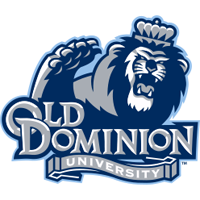 Old Dominion University football trailed by just four, 28-24, entering the fourth quarter but Pittsburgh hung out to defeat ODU 35-24 Saturday night in Pittsburgh.
Taylor Heinicke tossed two touchdowns, the 84th and 85th TD passes of his career and passed for 312 yards while Antonio Vaughan played running back for the first time in his career and rushed 15 times for 70 yards and caught eight passes for 30 yards.
Isaac Bennett led the Panthers as the senior running back scored three touchdowns and ran for 240 yards.
Pittsburgh took a 28-10 lead early in the third quarter as Tom Savage hit Manasseh Garner for a 21-yard touchdown pass.
The Monarchs responded as Heinicke connected with Blair Roberts deep down the middle for a 47-yard touchdown pass to cut the lead to 28-17.
ODU successfully converted an onsides kick to retain possession and promptly drove 69-yards capped by a 17-yard touchdown run from Antonio Vaughan to cut the lead to four at 28-24 with just 4:35 to play in the third quarter.
With 13 minutes to play Savage ran in from five yards out to push the Pitt lead to 35-24.
Old Dominion took the opening drive of the game and drove 64-yards in 10 plays capped by a 15-yard touchdown pass from Heinicke to Marquel Thomas to give ODU a 7-0 lead.  The big play of the drive was a Heinicke to Larry Pinkard 21-yard pass play to give ODU a first down on third and nine.
After the ODU defense stopped the Panthers twice, ODU took a 10-0 lead at the end of the first quarter on a 54-yard Jarod Brown field goal.  Brown's 54-yarded was a career-long and also the longest field goal ever in Heinz Field history.  Heinicke hit Pinkard for 16-yards to set up the record-setting field goal.
Pittsburgh got on the board with a 25-yard touchdown run from Isaac Bennett to cut the ODU lead to 10-7 early in the second quarter.
Bennett added his second score of the game five minutes later to put the Panthers on top 14-10 and Bennett added his third score of the second quarter, a 16-yard run with 36 seconds left in the half to give Pitt a 21-10 halftime lead.
Heinicke finished the day 31-of-52 for two touchdowns and a late interception.  The junior QB also rushed for 23 yards, including two third down pickups.
Pinkard caught nine passes for 83 yards while Roberts had five receptions for 97 yards.
Savage was 11-of-18 passing for 104 yards and a touchdown.  Tyler Boyd led the Panthers with six catches for 46 yards
Notes: True freshman Tyler Fisher started his first career game filling in for David Born at left guard … He becomes the first true freshman to start on the offensive line for ODU … Marquel Thomas caught his first touchdown of the year to give ODU a 7-0 lead … Heinicke threw his 84th career TD to Thomas … Antonio Vaughan started his first career game at running back for the Monarchs … Jarod Brown's 54-yard field goal is a new career-high, eclipsing his 52-yarder he kicked against The Citadel this year … The 54-yarder is the longest field goal by a collegiate or NFL kicker in Heinz Field history (Heinz Field opened in 2001) … Joe Pulisic punted for the first time this season, his first punt went for 42-yards … Heinicke tossed his 85th career- TD pass on the 47-yard pass to Roberts … Antonio Vaughan's 34-yard run in the first quarter was ODU's longest of the season … Vaughan's 17-yard rushing TD was the second rushing TD of his career … Heinicke's 61-yard punt in the fourth quarter was his season-best and the second longest of his career – he booted a 64-yarder in the 2011 FCS playoffs against Norfolk State …