Sports
ODU football defeats Campbell, 42-14
Antonio Vaughan had 171-yards receiving and scored three touchdowns while Larry Pinkard added 156 yards and a score as Old Dominion University football completed their first-ever undefeated home series, defeating Campbell 42-14 on Saturday afternoon.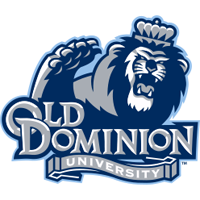 ODU improved to 14-0 all-time in November and they will put that to the test next weekend when they travel to North Carolina for the season finale.
Vaughan had eight receptions for his 171-yards, the second most in a single-game in school history and Pinkard had six catches for 156-yards, fourth in school history and the fourth receiver to ever have three TD receptions in a game.
Taylor Heinicke was 23-of-29 for 341-yards and three touchdowns.  Cam Boyd led ODU with 68-yards rushing while Gerard Johnson added 27-yards and a score.
DeShawn Jones led Campbell with 73-yards rushing on 13 attempts while Keith Goss added 41-yards on the ground.
Brian Hudson completed 19-of-28 for 278 yards and a touchdown while Kurt Odom led with five catches for 75-yards.
ODU carried a 21-7 lead into halftime and got on the board quickly in the third quarter, driving 81-yards in 10 plays capped by a Heinicke to Vaughan 19-yard touchdown pass.
The Monarch defense forced a three and out as the offense took over as Gerard Johnson scored his second TD of the game, this one a 10-yard run to finish off an 11 play, 77-yard drive to give ODU a 35-7 lead.
The Camels responded with a 16-yard touchdown pass from Hudson to Jordan Hildreth to make the score 35-14.
Old Dominion finished off the scoring midway through the fourth quarter as David Washington completed a 64-yard bomb for Vaughan's third score of the day and the final 42-14 score.
Campbell took the opening drive 65-yards in over seven minutes as Keith Goss carried in from two-yards out for the score and a 7-0 lead.
The Monarchs tied up the score quickly as Gerard Johnson capped an eight play, 65-yard drive.  The big play on the drive was a Heinicke to Vaughan 17-yard completion on third and 17 to set up the Johnson score.
The Camels put together a strong drive the second time they had the ball, but Jarrett Ozimek's 27-yard field goal was blocked by Andrew Everett.
ODU took its first lead of the game on a 47-yard touchdown pass from Heinicke to Antonio Vaughan to complete a three play, 60-yard drive.
After another blocked field goal, this one by Nate Barnes, the Monarchs' quick strike offense scored in just 34 seconds as Heinicke hit Pinkard for a 74-yard score to make the halftime lead 21-7.
Notes – Gerard Johnson's first quarter touchdown was his fourth of the season … Heinicke's TD to Vaughan in the second quarter was his 30th TD of the season and Vaughan's seventh … Heinicke's 74-yarder to Pinkard was his 31st of the year and 100 for his career, making him the 16th career FBS quarterback with 100 or more TD passes … Pinkard now has 25 career receiving TD's and 26 for his career … With three first half receptions, Pinkard moved into third in school history with 154 receptions … With his 19-yard kickoff return in the third quarter, Aaron Evans set the ODU single-season record for kickoff return yards with 687 … Andrew Everett blocked his second field goal of the year while Nate Barnes blocked his first … The second time this season ODU has blocked two field goals in a game (Albany) … Antonio Vaughan's 171 receiving yards are second only to the 271-yards that Nick Mayers recorded last season against New Hampshire … Pinkard's 156-yards are the fourth most in school history … Heinicke's three TD passes gives him 32 on the season … David Washington's 64-yard pass to Vaughan was the longest pass of his career … It was Washington's fourth career TD pass … Pinkard now has 65 catches on the year, the second most in a single-season while Vaughan has 59, the fourth most in a single-season … Pinkard's 972 receiving yards now this year is also the second most in a single-season … Seniors John Darr and Paul Moran led ODU with nine tackles apiece … Terrell Reid and Scott Wiggins recorded their third and second sacks of the season, respectively.