Sports
ODU beats North Texas before sellout crowd, 61-50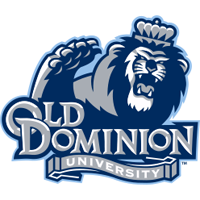 Trey Freeman (Virginia Beach, VA.) scored 18 points and Aaron Bacote (Hampton, VA.) added 14 to lead the Monarchs of Old Dominion (15-2/4-1) to a 61-50 Conference-USA victory over North Texas before a sellout crowd of 8,472  at the Constant Center. The Monarchs have now won two straight and 12 of their last 13 games. It was ODU's second sellout of the season, 27th overall and 39th of 8, 000 or more since the building opened in 2002.
With the score tied at 16-16, Trey Freeman knocked down a three-pointer to put ODU up 19-16 with 6:51 left in the first half. Aaron Bacote followed with another three-pointer and after two Denzell Taylor (Ontario, Canada) free throws, a three-pointer by sophomore  guard Ambrose Mosley (Jacksonville, Fl.) and another three-pointer by Freeman the Monarchs took a 14 point, 30-16 lead with 3:42 left in the half thanks to the 14-0 run.
In the second half, ODU led by as many as 17, at 56-39 following a three-pointer by Freeman with 7:10 left in the game. North Texas would cut it to 10 with 1:02 left on a Jordan Williams basket, but would get no closer.
The Monarchs are now 10-0 at home and have won 14 straight at the Constant Center dating back to last season which is one win shy of the Constant Center record for most consecutive wins in a row set in 2009-10.
ODU shot .351 (20-57) from the field, while North Texas shot .347 (17-49), and  the Monarchs outrebounded the Mean Green, 47-31 led by senior Richard Ross (Wichita Falls, TX.) with 10, followed by sophomore forward Denzell Taylor with eight and junior guard Aaron Bacote with five.
The Monarchs entered the game ranked 11th nationally in scoring defense (55.8), 36th nationally in field goal percentage (38.6), 21st nationally in rebound margin (+7.7) and 34th nationally in three-point field goal percentage at 29.3. ODU's defense held North Texas below all four. The Mean Green was led  in scoring by Jordan Williams with 23 points.
ODU Head Coach Jeff Jones coached barefoot tonight as part of his support for Samaritan's Feet which shares hope with children in the U.S. and around the world by washing their feet, giving them a new pair of shoes, and helping them believe that their dreams can come true. Samaritan's Feet believes that a new pair of shoes can be a tangible foundation of hope to a person in need (www.samaritansfeet.org/our-story/.
The two teams will meet again on Feb. 28th in Denton, TX.  The Monarchs return to the road against Middle Tennessee on Thursday and then to UAB in Birmingham, AL on Saturday, both game will be televised on American sports Network  and can be seen locally on channel 33 (over the air) or channel 2 on Cox.