Sports
ODU basketball defeats Rice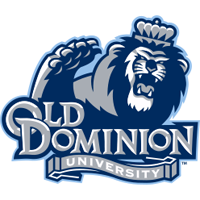 The ODU Monarchs (21-6/10-5) defeated Rice Thursday evening, 63-54 behind a team best 17 points from Trey Freeman along with 14 points from Richard Ross and 12 from Ambrose Mosley off the bench. The win ended ODU's five-game C-USA road losing streak.
"Tonight was a workman like effort for our team," said ODU Head Coach Jeff Jones. "We played really hard and we got a big lift off the bench from Ambrose Mosley and Richard Ross. The biggest thing was the solid job we did on the defensive end and on the boards."
ODU shot .471 (24-51) from the field, while Rice shot .421 (16-38). The Monarchs outrebounded the Owls, 30-23 led by a career high 11 rebounds from the C-USA Player of the Week, Trey Freeman.
The Monarchs travel to Denton, TX to play at North Texas Saturday at 5:30 ET. The contest will be carried live on WTVZ channel 33(over the air) and Cox channel 2 in Hampton Roads.