Top News
NOVA Parks successfully connects 500,000 children with nature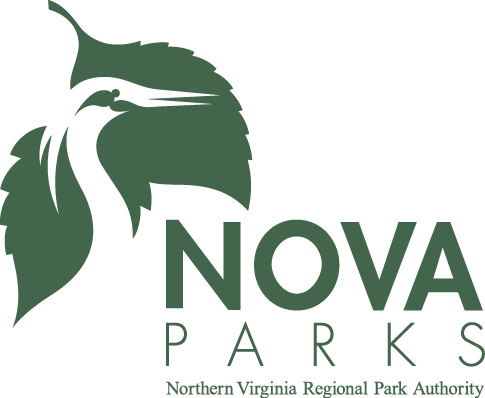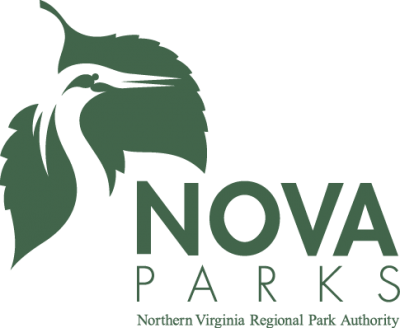 Whether it's sleeping under the stars, zip-lining through the trees, paddling across a pristine body of water, or having a naturalist show you a turtle or a snake, over 100,000 children a year in Northern Virginia are interacting with nature through the regional parks operated by NOVA Parks.
NOVA Parks set upon an ambitious goal four years ago: to ensure that at least 500,000 children over a five year period would have a meaningful outdoor/nature experience in a Northern Virginia Regional Park. The initiative began a new NOVA Parks program called "Nature Nuts." On October 5, 2015, in front of 150 enthusiastic 5th graders from Canterbury Woods Elementary School, achieving this goal was announced just before the children started their day of fun and learning in the woods of Hemlock Overlook Regional Park in a program run by Adventure Links.
This initiative addresses growing concerns that children today spend less time in nature than previous generations. The idea of a "Nature Deficit Disorder" was popularized in Richard Louv's best-selling book Last Child in the Woods. From obesity to stress to attention issues, studies are finding that time in nature has many physical and mental health benefits for children. "The wonders of exploring nature is a legacy that every child should inherit. Fundamental to growing up is getting a sense of the natural world around us," remarked Stella Koch, NOVA Parks Chairman. "This is one of many reasons why parks are essential to a healthy community."
NOVA Parks operates in three Counties and three Cities in Northern Virginia including: Arlington, Fairfax and Loudoun Counties, and the Cities of Fairfax, Falls Church and Alexandria. With over 11,000 acres and 31 regional parks, children interact with nature in many ways including:
29,474 Nature programs and day camps
11,950 Boating
58,809 Camping (both family camping and youth groups like Scouting)
This is a 15% increase from just four years ago. The increase has come in many areas. NOVA Parks has greatly expanded summer camp programs, and camping, boating and general park usage is up across the board. One important contributor has been partnerships with groups that also do environmental education programs at NOVA Parks facilities like Audubon Naturalist Society.
"Our partnership with NOVA Parks through our Rust Nature Sanctuary in Leesburg is paying off with results—more children, unplugged and playing outdoors in nature," said Audubon Naturalist Society Executive Director Lisa Alexander. "We join NOVA Parks in celebrating this next generation of 'Nature Nuts'—all 100,000 of them."
To assist schools in offering nature-based programs that they might not otherwise be able to afford, the NOVA Parks Foundation has raised funds for semi-annual grants to local schools to assist with field trips to Hemlock Overlook Regional Park. Foundation Chairman Tim Sergeant said "NOVA Parks is to be congratulated for reaching the milestone of providing 100,000 children with a meaningful outdoor experience. The quality of that experience is enhanced by NOVA Parks staff, who provide a greater understanding and appreciation of our environment as well as the history of our region. The NOVA Parks Foundation is proud to contribute to this mission by raising funds for schools needing assistance to support field trips and other outdoor learning programs for children."
In the last few years, the work of the NOVA Parks Foundation has been supported by: Dominion, Exxon Mobil, REI, Envirosolutions, Patagonia, Venable Foundation, James E. Dutton Foundation, and the Windibrow Foundation.
As NOVA Parks and other park agencies have been working to engage local children in nature, there has been a national movement led by the National Wildlife Federation and the National Recreation and Parks Association (NRPA) to engage ten million children in the outdoors. "In the past four years, NOVA Parks has enabled a half-million kids to participate in a meaningful nature experience in their parks. They partnered with local non-profit environmental groups, secured financial support from the NOVA Parks Foundation to get kids to parks, and adapted their outdoor programming to better engage families and school groups in nature activities and adventure recreation. It is a remarkable achievement, and 500,000 kids can testify to how much fun they had experiencing nature and the outdoors," said Barbara Tulipane, NRPA CEO.
Michael Nardolilli, who serves on the NOVA Parks Board and is the President of the Arlington Outdoor Education Association believes the Nature Nuts program has had a significant effect.
"As the President of the Arlington Outdoor Education Association, I know how programs such as Nature Nuts can really make a positive difference in the lives of children in our increasingly urbanized region."
The event to announce the achievement of the goal of engaging children with nature on October 5th was even more significant because it was also the 30th anniversary of the nature education programs at Hemlock Overlook Regional Park in Clifton. Hemlock is owned by NOVA Parks and operated by Adventure Links. Hemlock has focused on providing nature-based field trips to 5th to 7th grade classes. The highlight of the Hemlock experience is the zip-line through the woods. Over the many years of operations, children have zipped a distance equal to going across the United States six times! These experiences are treasured for a lifetime.