Top News
Notification plan for local bus service changes related to inclement weather announced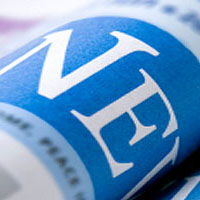 The Central Shenandoah Planning Commission District (CSPDC), in cooperation with Virginia Regional Transit, announced the notification plan for changes to local bus service in the Staunton, Waynesboro and Augusta area related to inclement winter weather.
Should snowy or icy conditions create unsafe driving conditions for buses, or unsafe travel conditions for riders, service change announcements will be made as follows:
The Green, Red, and Silver Staunton Trolleys will follow Staunton City School Delays and Closures. If Staunton City schools are delayed or adjourn early due to bad weather, the trolley service start time will be delayed or may adjourn early. If schools are closed for the day, the trolleys will not operate.
Information regarding the status of operation of bus service on the Route 250 Connector(s), the Waynesboro Circulator, the 340 Connector, and the Blue Ridge Community College Shuttle can be obtained by checking the closings and delays feed at NBC 29.com for "VRT – CATS" or the whsv Channel 3 website at whsv.com/close.
Bus service status will be posted on the Virginia Regional Transit Facebook page and Twitter account, as well as announced on the following local radio stations:
Mix 93.1
KCY Country 104.3
98 Rock 98.5
93.7 Now
Information will also be available by phone at (540) 943-9302.