Not your typical Virginia win: Except that, maybe it was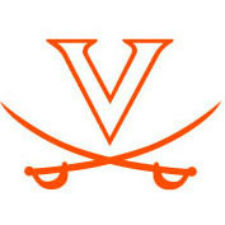 Half the Virginia team had the flu. De'Andre Hunter was gimpy with an ankle. Then Nigel Johnson isn't available. All of this after the big win at Duke that got the attention of the nation.
Oh, yeah. This one had upset written all over it.
And that was before you put into consideration Louisville going 9-of-10 from the floor over an eight-minute stretch of the second half.
This was about as atypical a win you can imagine for a Virginia basketball team.
Consider, for instance, what Louisville was able to do on the offensive end. The Cardinals scored 1.27 points per possession in the second half.
And yet, still lost ground. Because Virginia, offensively challenged, scored 1.36 points per possession in the second half.
This against a Louisville team ranked 14th nationally in points per possession on defense coming in.
Louisville shot 50 percent for the game, 60 percent in the second half, and lost by 10.
Mainly because Virginia shot 53.7 percent for the game, 57.7 percent in the second half, and went bonkers from three in the second half, connecting on 6-of-9 from long-range.
The turnover story was what it has been all year long. Virginia, ranked seventh nationally in fewest turnovers per game, had just seven, and its defense, ranked 11th in forcing turnovers, pushed Louisville into 13, and converted that into a 22-6 advantage in points off turnovers.
A pleasant surprise was the battle on the boards. The bigger Cardinals had a slight 26-25 edge, and had just six offensive rebounds, with UVA rebounding a healthy 76 percent of Louisville's misses.
Also par for the course for Virginia was tempo. Each team had 61 possessions. That represents a significant slowdown for Louisville, which averages 70.1 per game.
They missed out on nine possessions due to tempo, then another 13 with the turnovers. That's 22 fewer chances to score than you're used to if you're the Cards.
On a night when you're shooting 50 percent, that means something.
You're starting to see how this Tony Bennett thing works now, aren't you? Even when things don't line up perfectly, you get the other guy to play your way, and chances are, you beat him, because you play that way every day, and they don't.
Seen it happen before, and will see it happen again. True story.
Story by Chris Graham