Top News
Not driving while distracted can help pick up a scholarship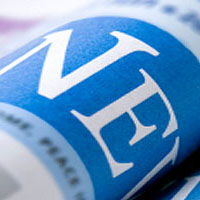 Eight out of 10 traffic crashes in Virginia are caused by distracted driving. Some local organizations want to see that number reduced.
As an incentive, Drive Smart Virginia and McGeorge Toyota have teamed up to offer a $15,000 scholarship to one college student. Applicants ages 16 to 25 must submit—in 140 characters or fewer—why they won't drive distracted.
"We are very concerned about the dangers of distracted driving and want to foster awareness of why people should avoid texting and driving, especially," said Sam Rooks, vice president of underwriting and policy services for the Virginia Farm Bureau Mutual Insurance Co., a founding member of Drive Smart Virginia. Drive Smart is a non-profit organization whose mission is to reduce auto crashes and fatalities in Virginia.
Cell phone use has been identified as a serious cause of distracted driving. When a driver talks on the phone, his or her brain activity associated with driving is reduced by almost 40 percent. Texting and driving, or checking out social media, increase a driver's likelihood of a crash by 23 times, according to Drive Smart Virginia.
The scholarship contest is open to youth who are planning to attend or currently attending college. Entrants must live in one of the following counties: Amelia, Caroline, Chesterfield, Cumberland, Dinwiddie, Goochland, Hanover, Henrico, King and Queen, King William, Louisa, New Kent, Powhatan, Prince George or Sussex; or in the city of Richmond.
Finalists will be asked to write a 500- to 1,000-word essay. The entry deadline is Aug. 1, and details are available at drivesmartva.org.