Northam statement on rate freeze repeal legislation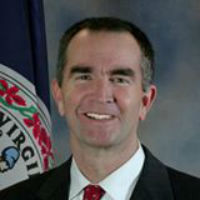 Governor Ralph Northam released the following statement on pending legislation to repeal the freeze on utility rates.
"On my first day in office, I promised to weigh every decision by one standard: Doing the most good for the most Virginians.
"This year, the General Assembly is rightly working to change the law to lift a freeze on electric utility rates that was originally devised to help utility providers cope with federal regulations that have since been repealed.
"The goal of that legislation should be simple: Give Virginians as much of their money back as possible, restore oversight to ensure that utility companies do not overcharge ratepayers for power, and make Virginia a leader in clean energy and electrical grid modernization.
"At my direction, the Secretaries of Natural Resources and Commerce and Trade convened a diverse group of stakeholders to suggest changes to the proposed legislation that would accomplish those goals.
"After many hours of meetings between representatives of my administration, the Attorney General's office, utility providers, conservation advocates, clean energy companies, consumer advocates, and other key stakeholders, we have approached the legislators carrying these bills with a compromise that makes substantial improvements to the original proposed legislation and to current law.
"This compromise puts more money in ratepayers' pockets, ensures real oversight of utility rates, paves the way for significant upgrades to Virginia's electrical grid, and mandates historic investments in energy efficiency and clean power. I want to thank the patrons of this legislation for engaging in this important process with us. I look forward to signing this compromise and continuing to work with this group of stakeholders to make Virginia a global leader in clean, affordable, and abundant energy."